Discussion Starter
•
#1
•
For all of you that have Z1 Turbo Conversions - If you want to take your car to the next level of power, Evolution Powersports has 3 100% direct bolt on big turbo upgrades and custom multi stage tuning. Evolution Powersports has worked with this engine/turbo package for many years and has sold more big turbos for this engine than all of the other manufacturers combined. We have had 0 turbo failures even at high boost. For those who want to shoot for the moon, we have multi stage mapping for big injectors and launch control.
1) Big Chute Turbo: This is a stock turbo which is re manufactured with a 65mm billet wheel and new Garrett compressor cover. The Big Chute Turbo has been dyno'd over 400 hp. The beauty of this upgrade even for customers who do not want to have their engine built (a must over 310 hp), We have tunes to keep the engine right at this threshold. Even though companies claim they can make this same hp with a stock turbo, the fact is the stock turbo way outside of its efficiency that it cannot compare with our turbo which is right in its efficiency island at 300 hp. Maximum boost for this turbo is 40lbs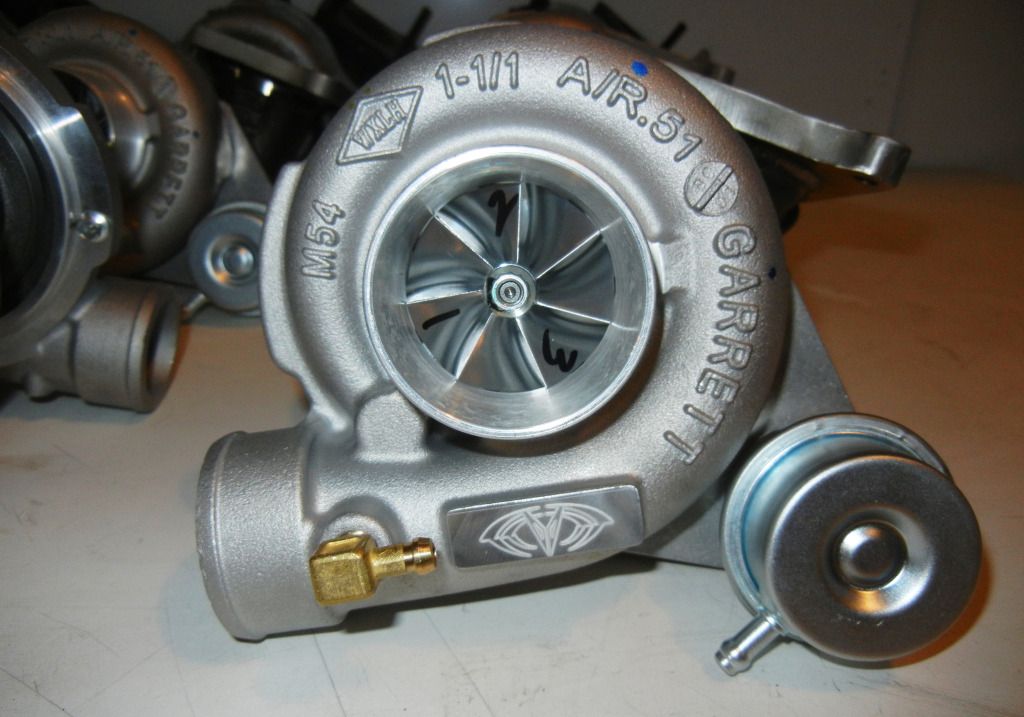 2) Super Chute Turbo: A custom Garrett GT 2868 Ball Bearing turbo which is modified to bolt up directly to the Arctic Cat header. This allows for stock header use. Custom SS headers are always an issue in turbo applications and the stock header is a great piece which is 100% trouble free. The Super Chute Turbo has a much more advanced turbine aero and a divorced flow style waste gate. This turbo is capable of 420+ hp, but the magic in this one is the supercharger like power delivery. There is 0 lag with this turbo. Maximum boost is 42lbs.