So I decided to take the plunge and tear into my new XP 4. After looking at the high prices for all the aftermarket goodies I thought I would just do it myself. I will post pics of my progress. I started tonight so here is what I have so far.
This is my arsenal I have in my garage to tackle this project. Miller 210 mig, Miller Syncrowave 250 tig, Miller 1025 plasma cutter, Extreme electric over hydraulic tube bender, and my homemade tube roller.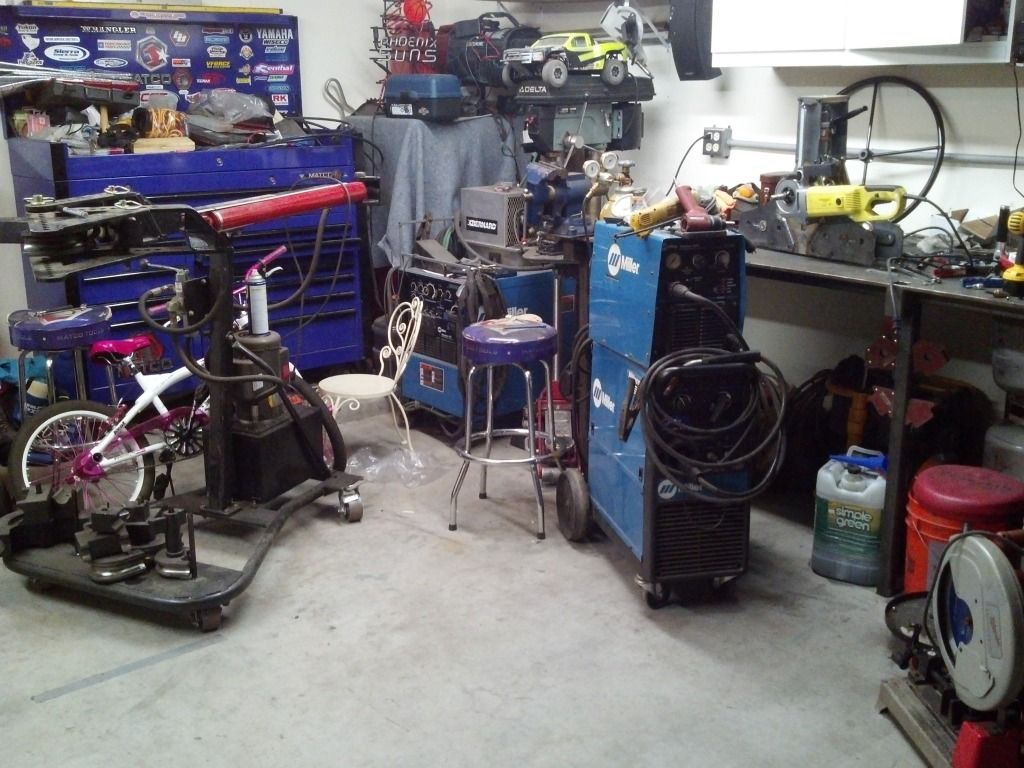 I took the factory stink bug cage off.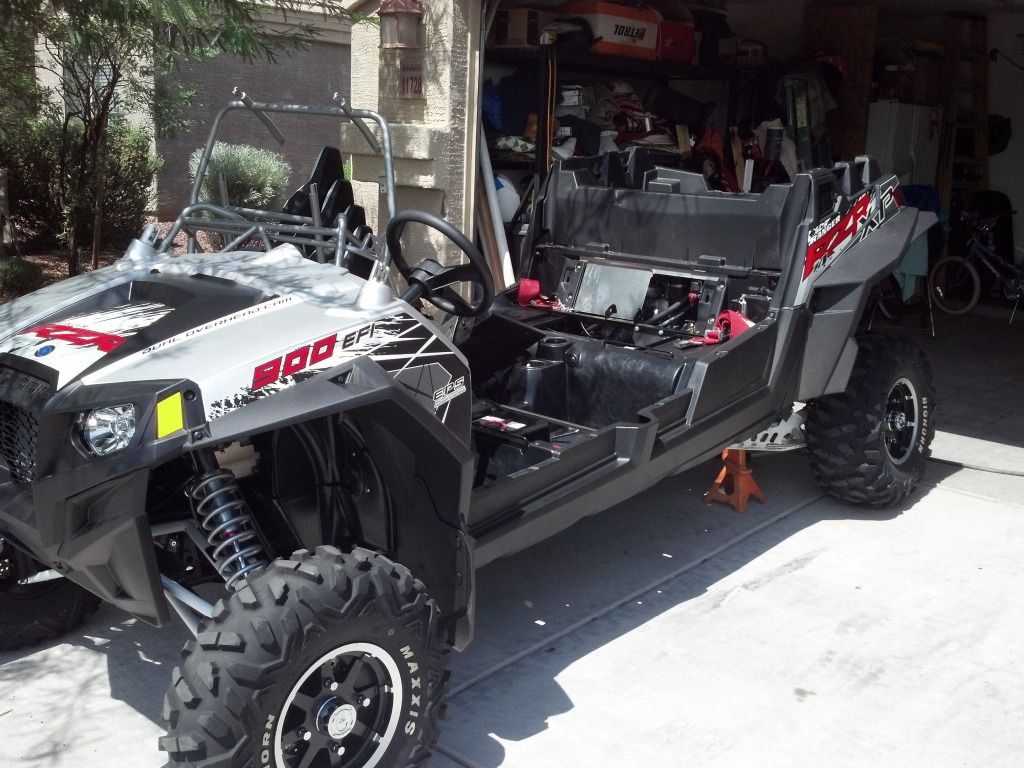 Then I took off the plate that bolts the radius rods on.
I made a new plate out of 3/16 plate to weld the bumper to. I also put a radius on the top bar of the bumper. This is as far as I got tonight but will be continuing.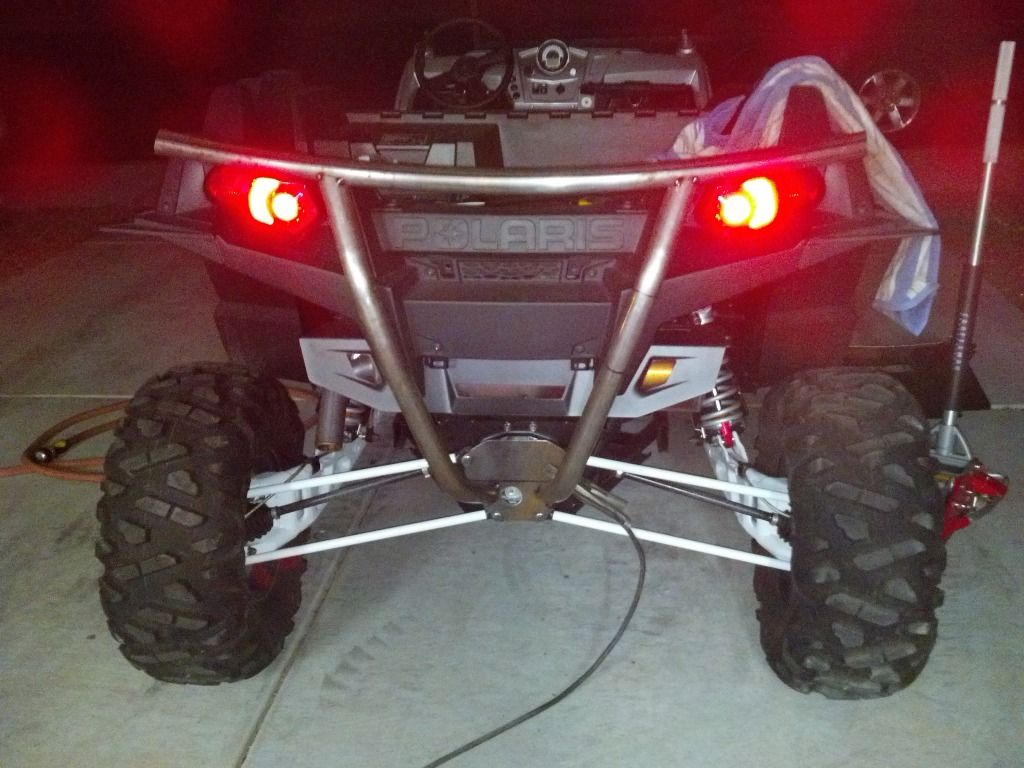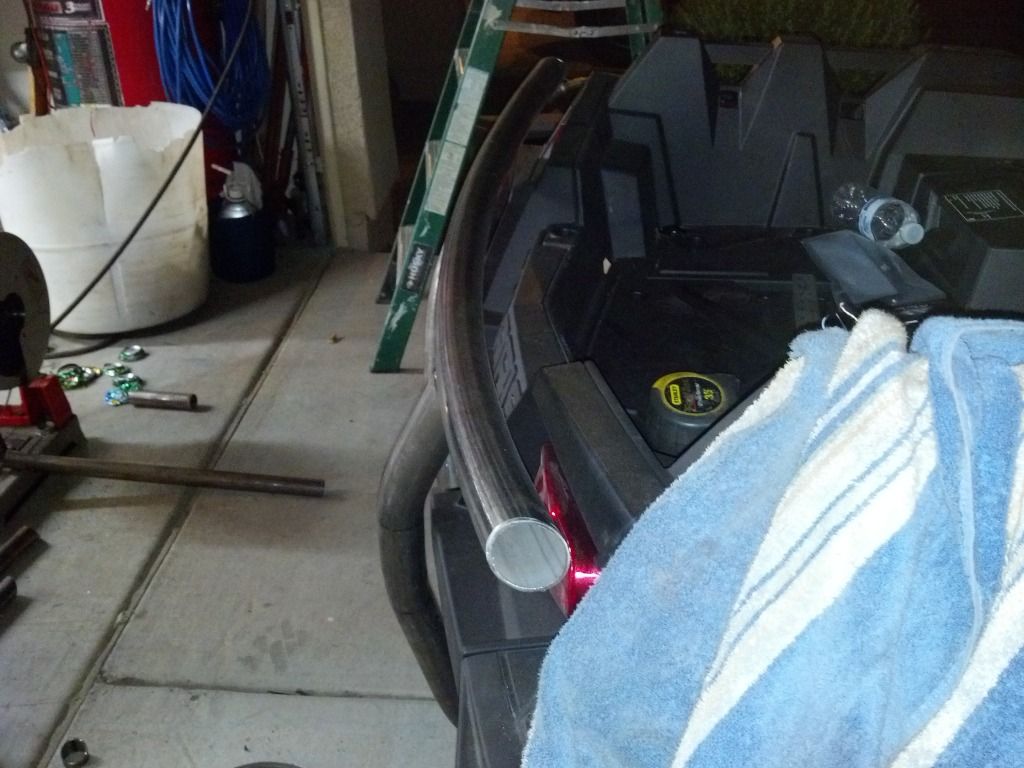 I was able to get a little more done this weekend. Here is the rear bumper finishing stages.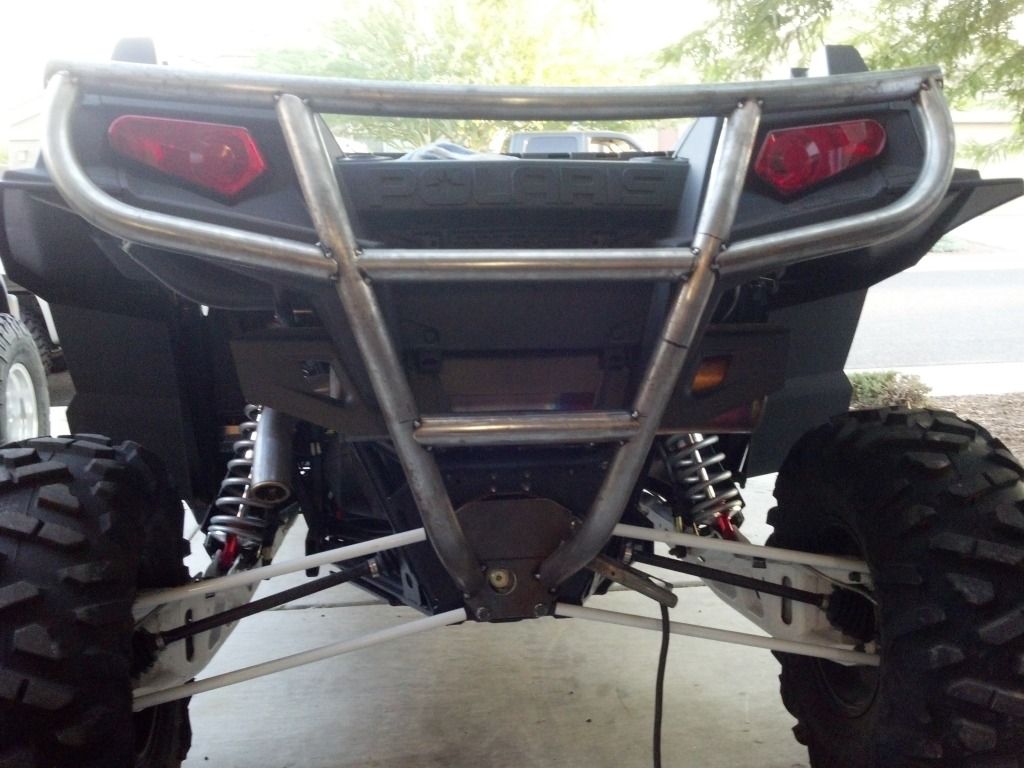 Then I started on the sides. I angled the front out a little to provide a little more protection overhead. I also added a radius to the top. I attached the cage reusing the stock bungs that I turned down in the lathe.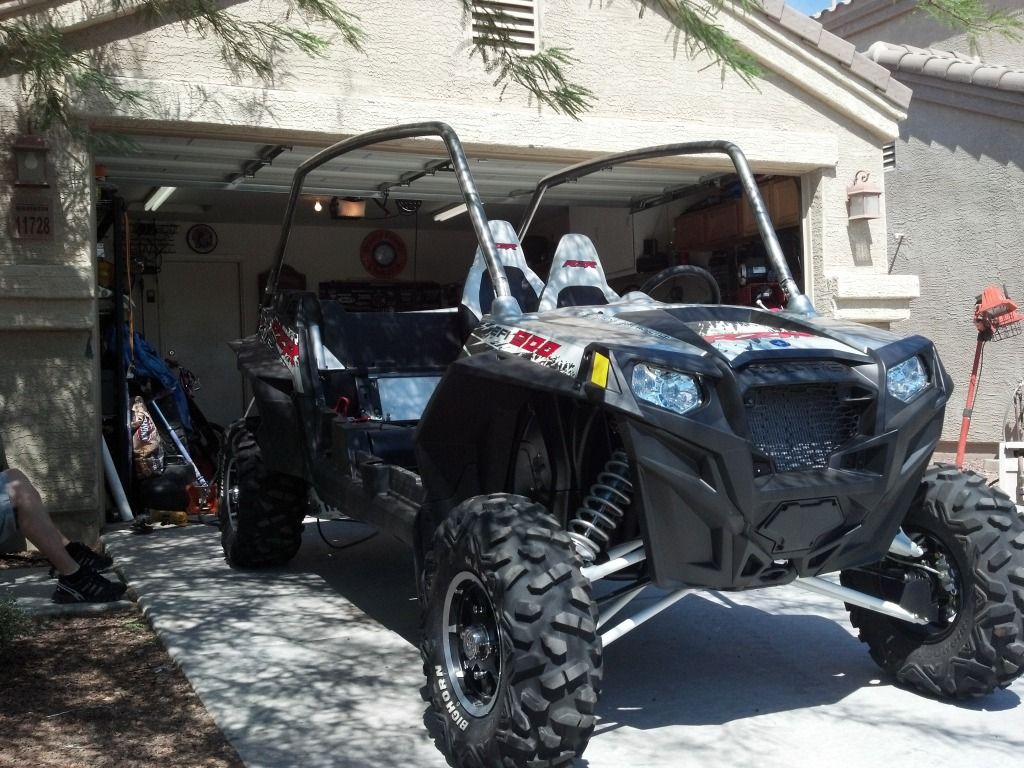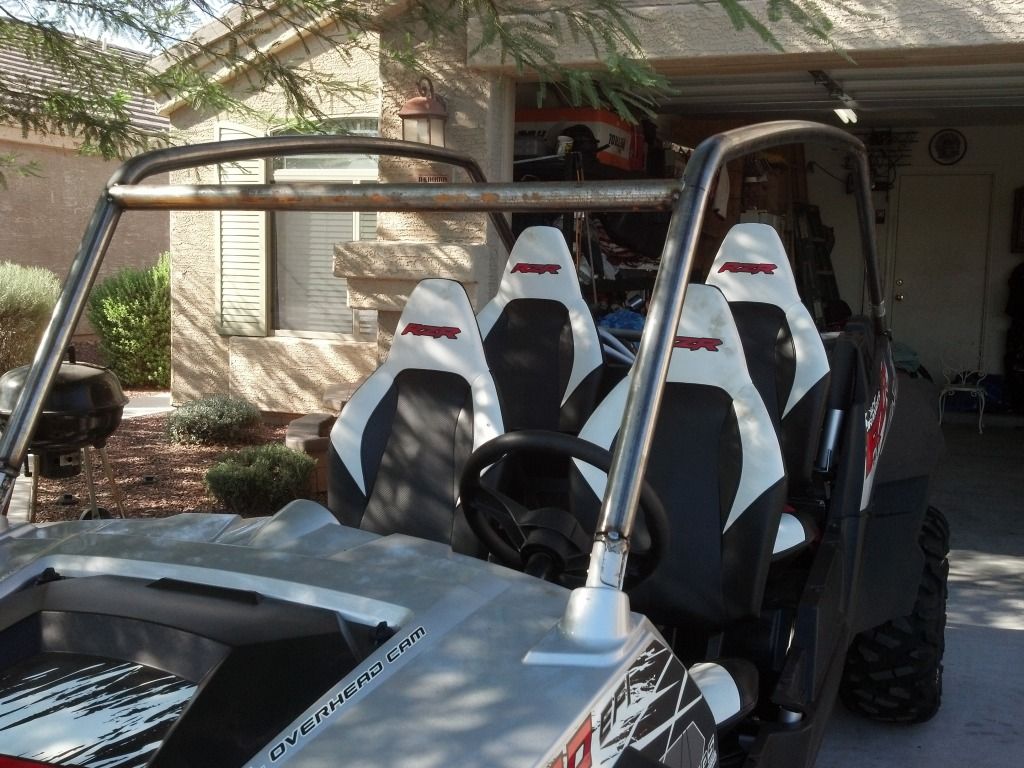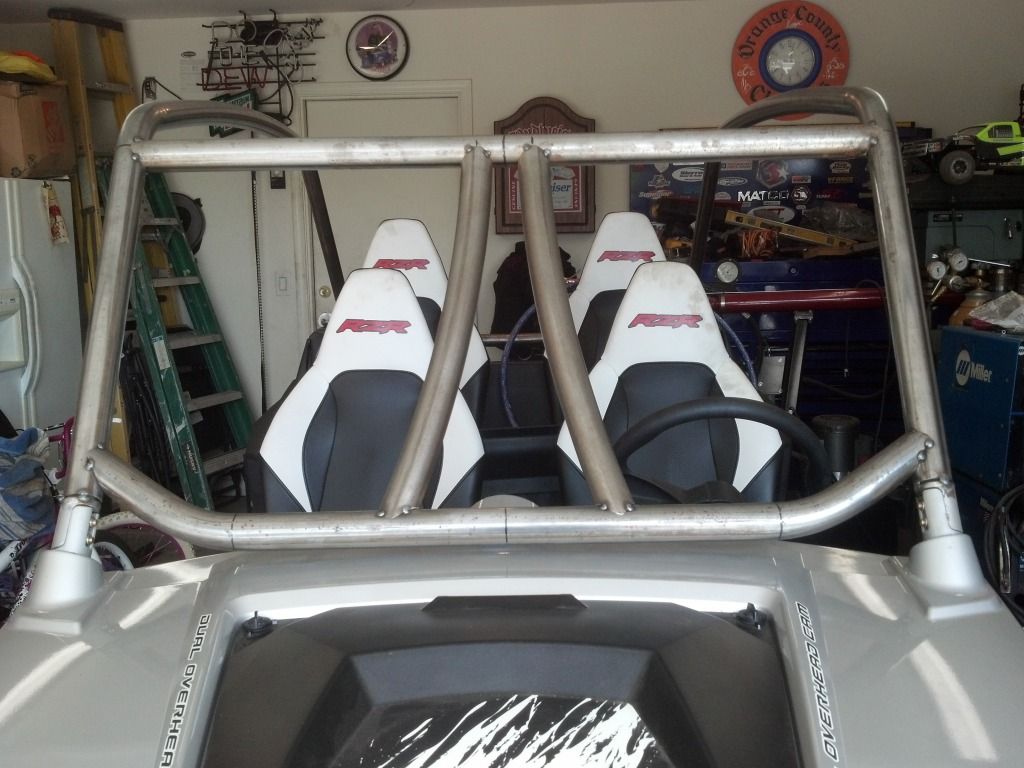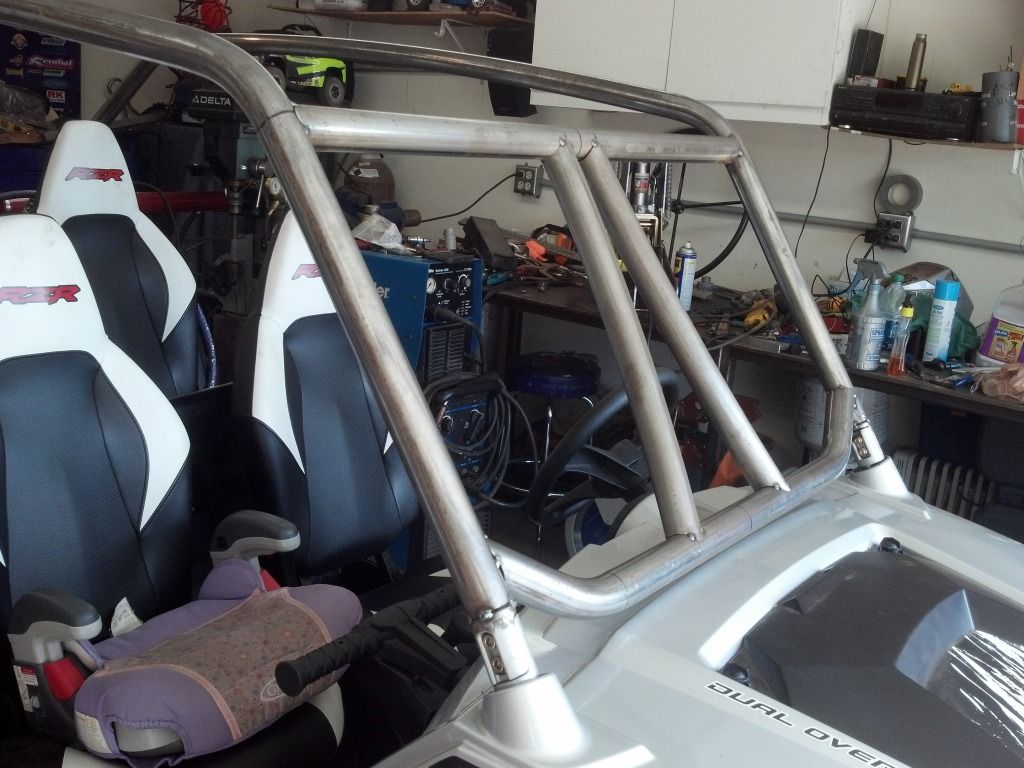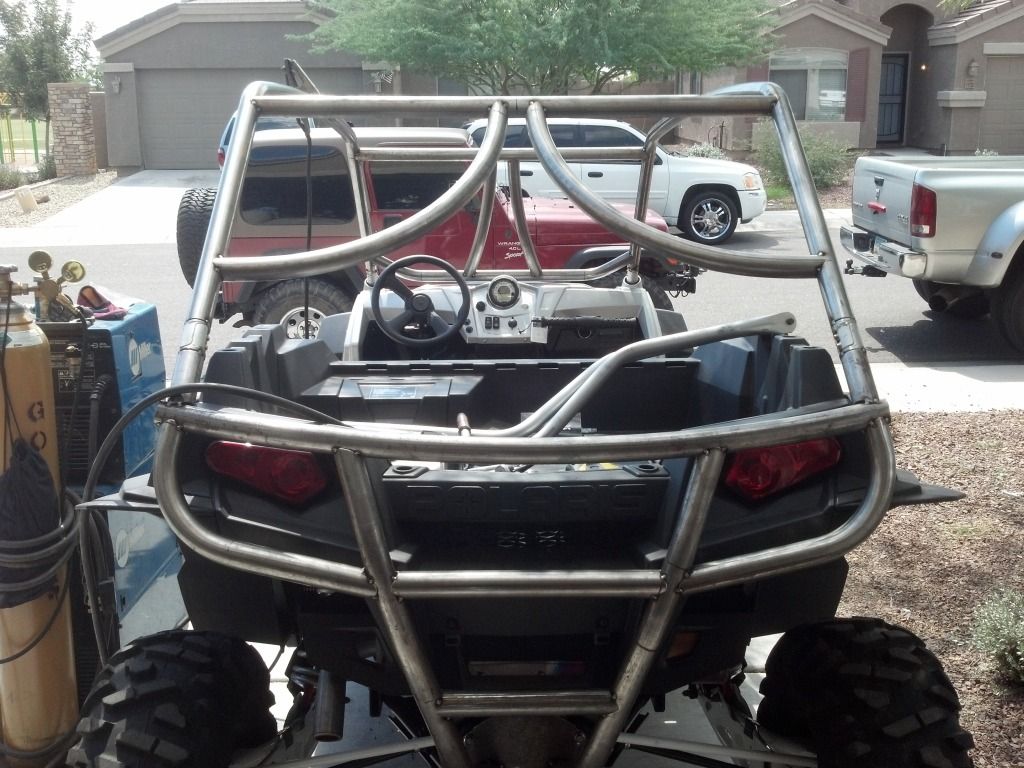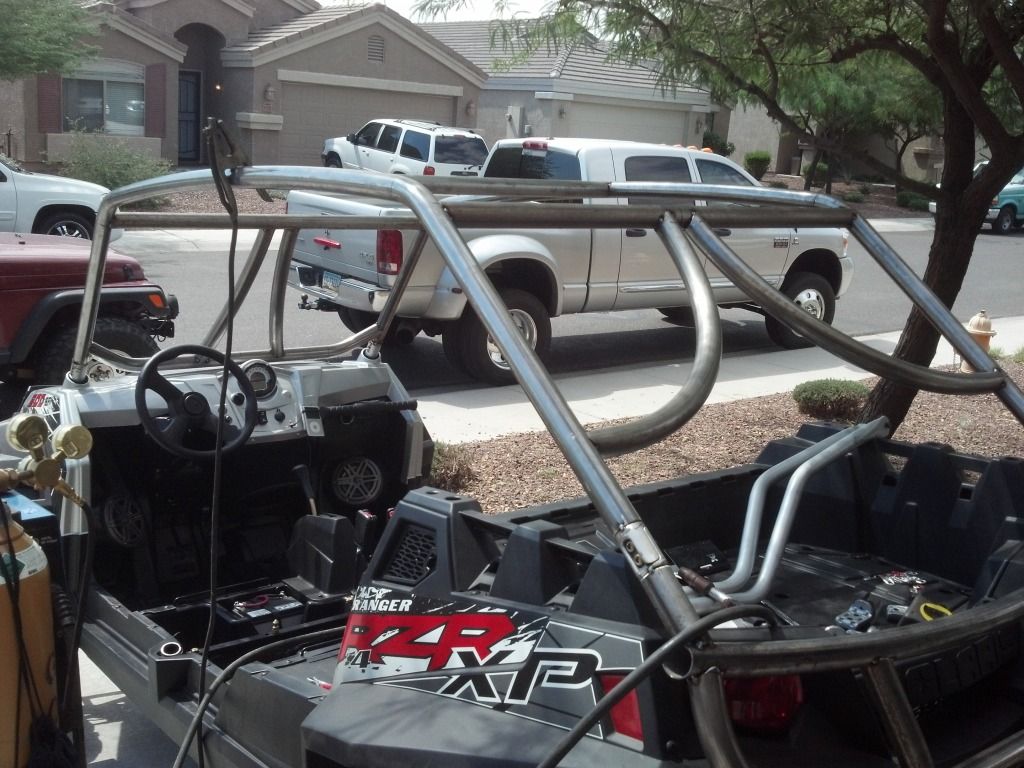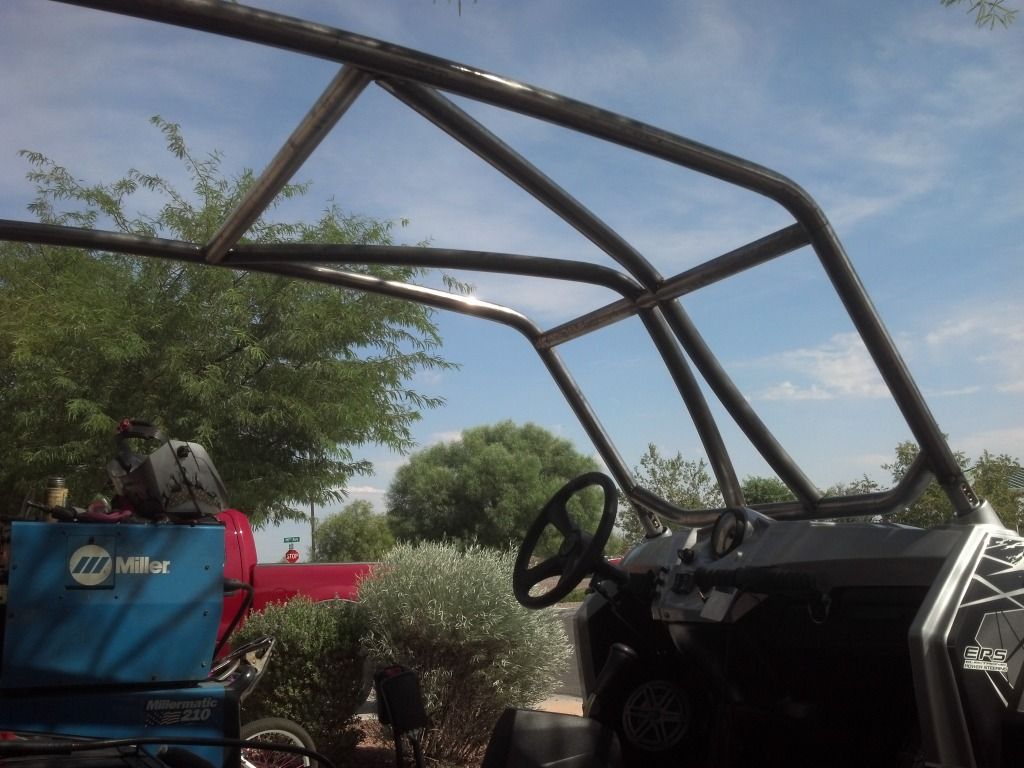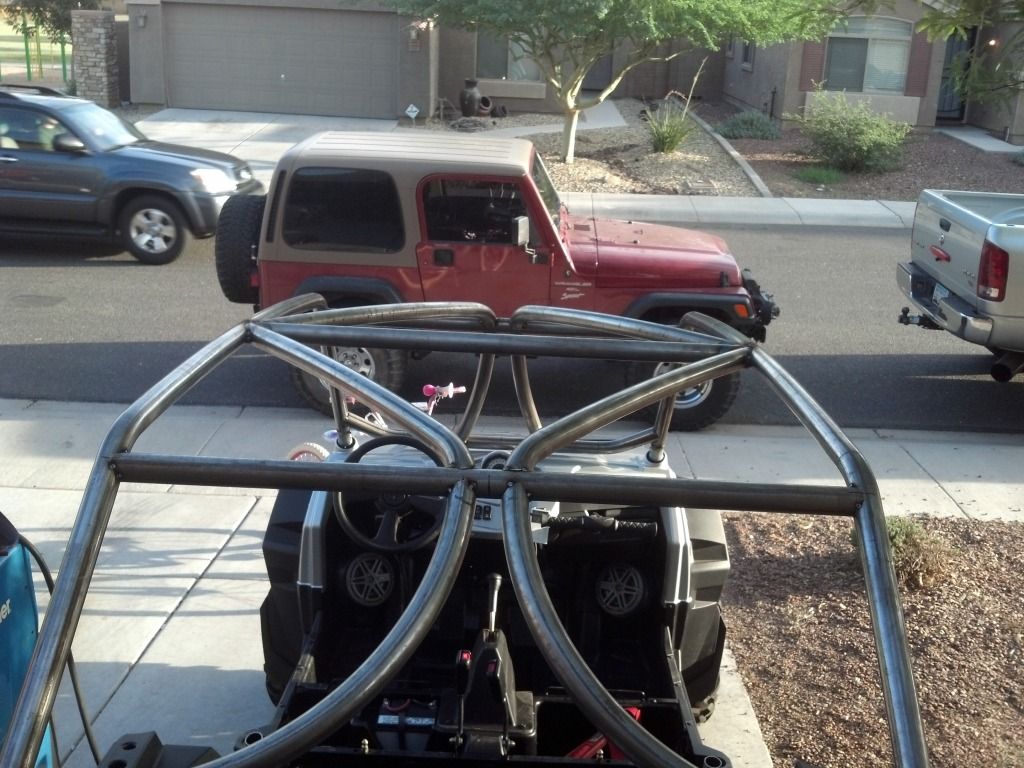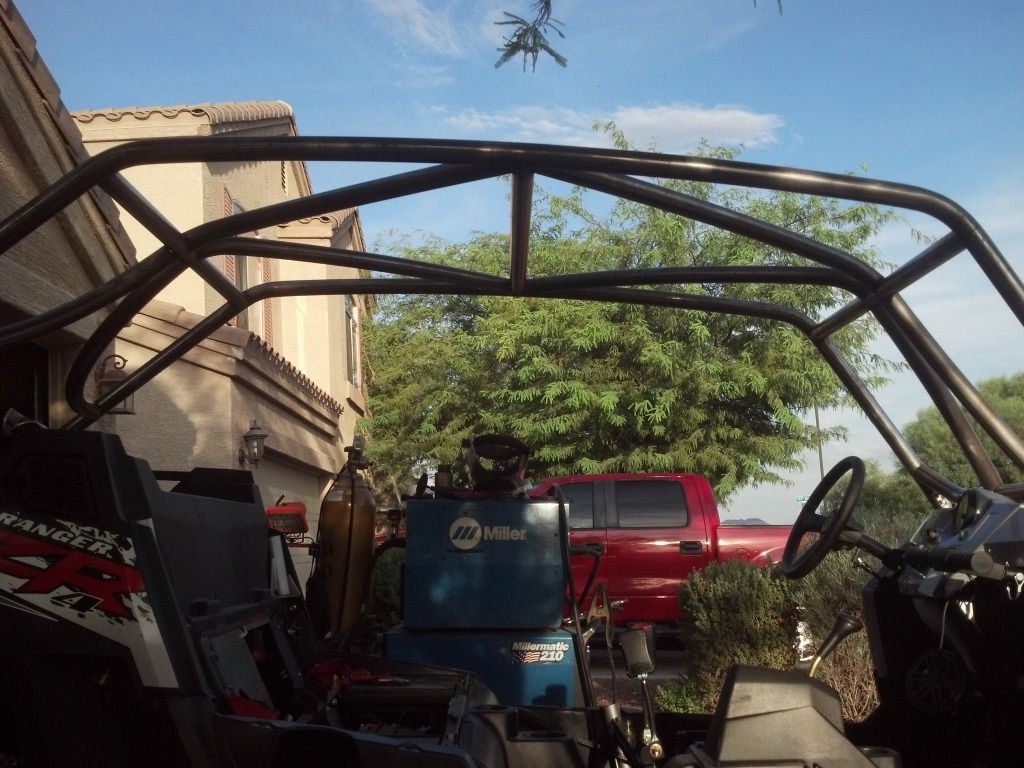 I added the side up-rights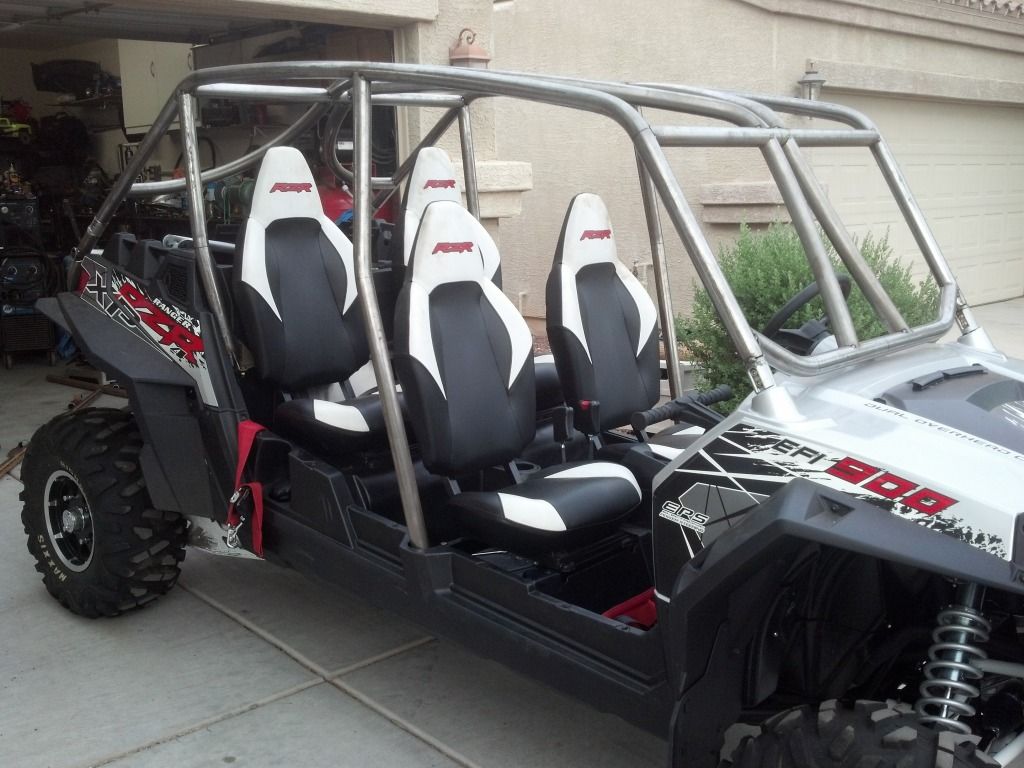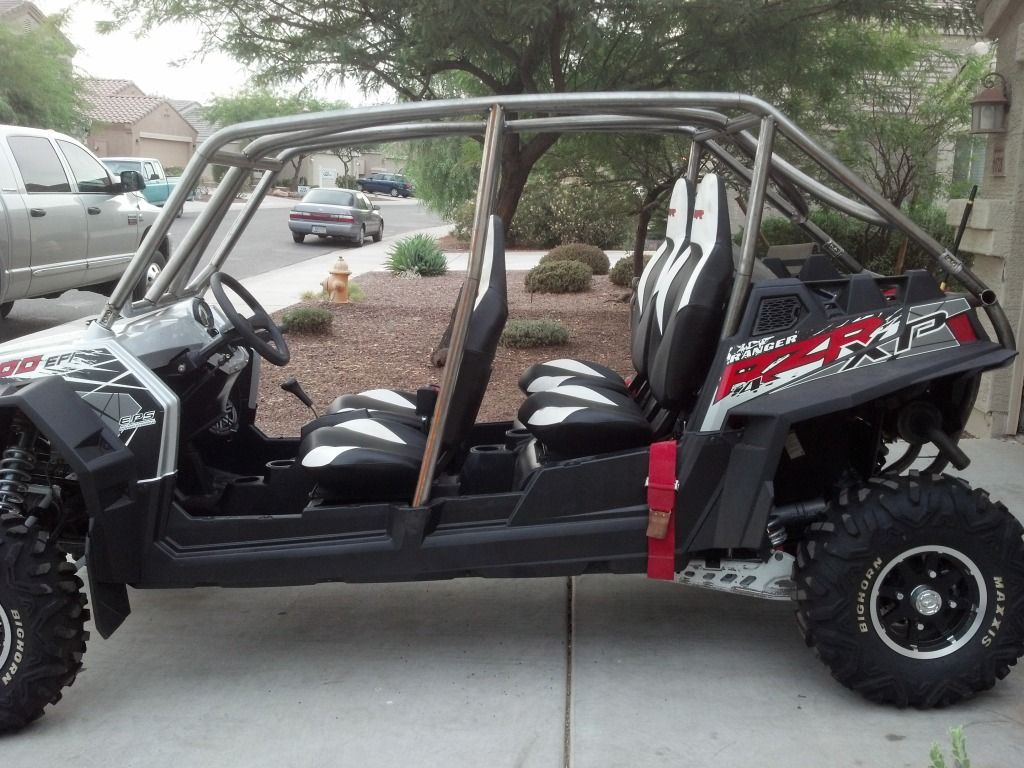 Here are the grab handles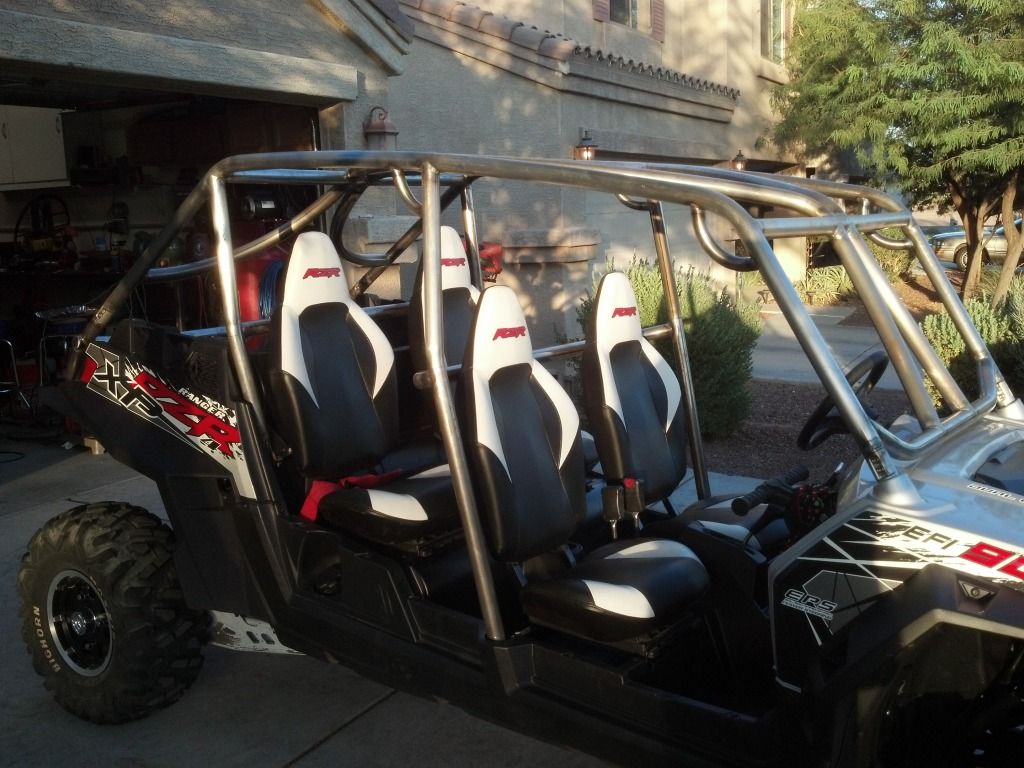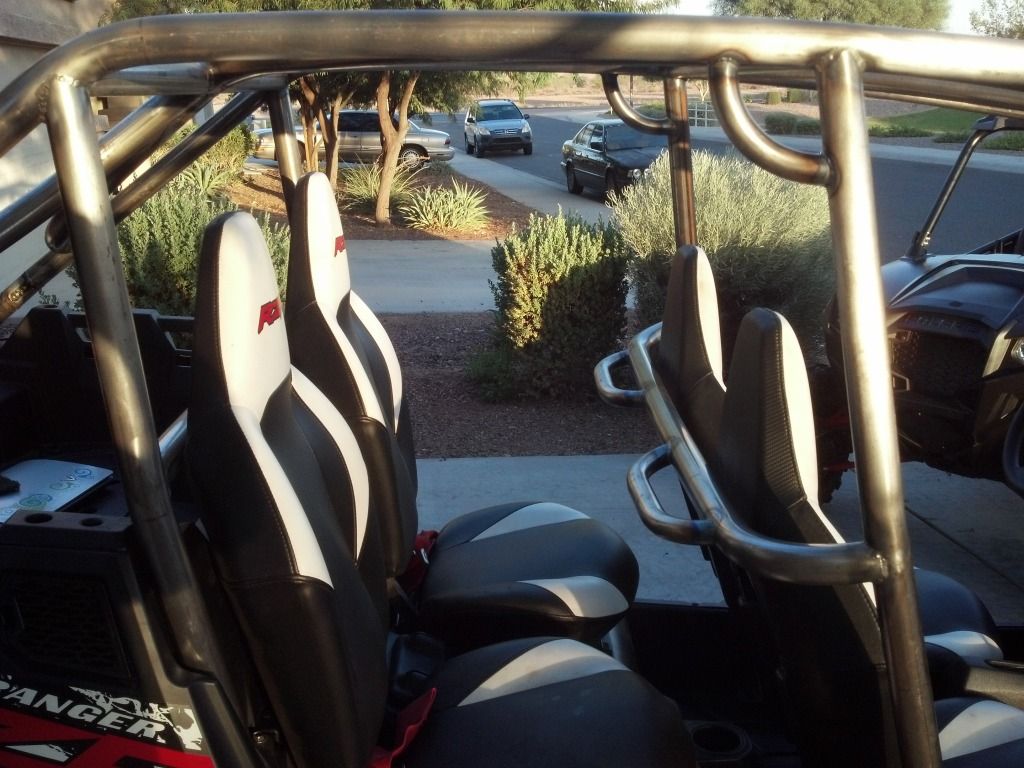 Here is a 360 deg of a stock cage side by side.