I just installed a pair of Night Stalker 4' Whips on my RZR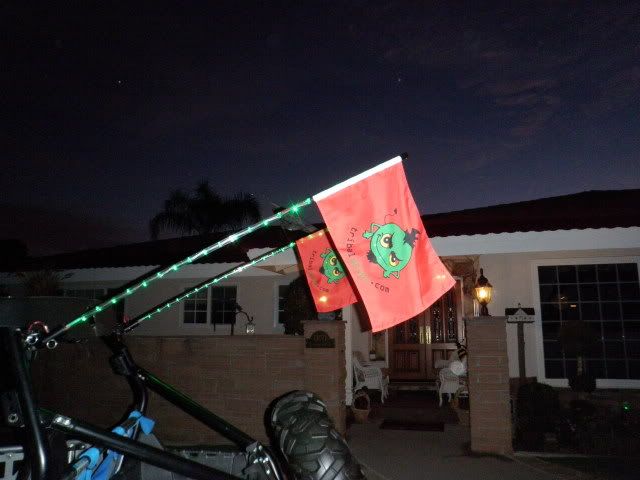 Do they look good or what?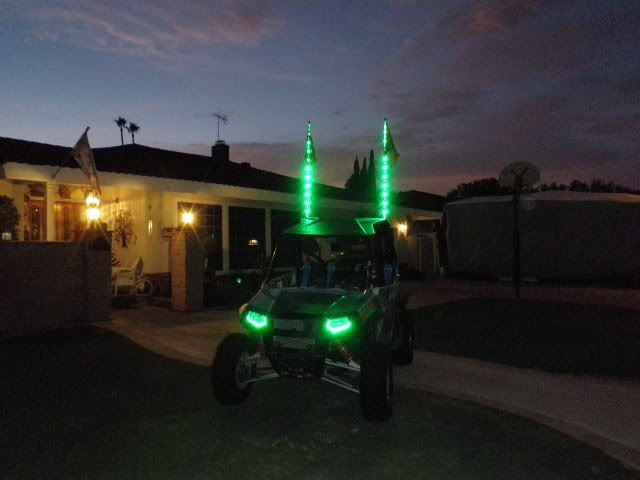 One of my favorite things about the Tribal whips is the base they have designed doesn't require any tools to remove or install the whip.
I mounted them with a pair of black whip mounts from Alpine Sand Toys. Great price and very fast shipping (Great job Dale)
The whips are plug and play. Very easy to install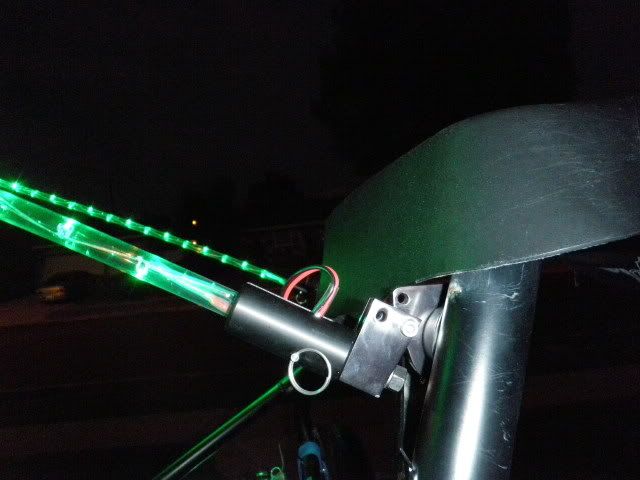 One other cool thing about Tribal Whips base is they come with a flag adaptor that will fit a 1/4" or 5/16" fiberglass flag. Now I don't have to run two different mounts. Sorry I didn't take a picture.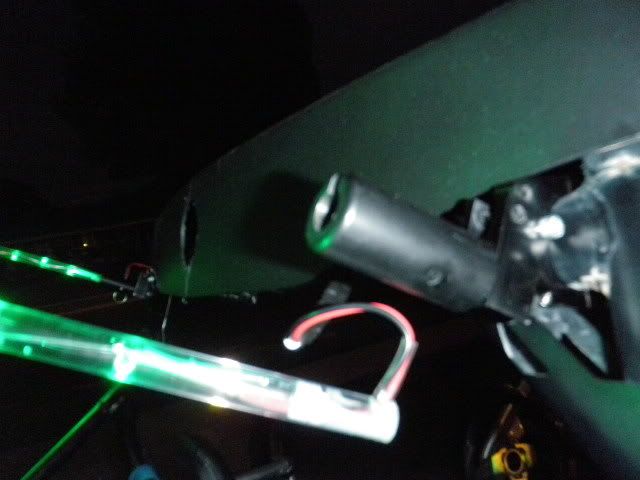 They are bright from any angle.
I can drive around with the whips up or down