Discussion Starter
•
#1
•
We have our XTR long travel kit available for the RZR S model now as well.
So for you guys that feel the OEM suspension just isn't cutting it anymore, you have an option for the ultimate in performance.
It is +3" wider per side than the RZR S oem suspension. It includes larger diameter axles to fit the larger CV joints that the S model uses, as well as the different rear sway bar mounting points.
Other than that, its basically the same kit as our XTR kit for the regular RZR.
The kit features:
- 3" wider a-arms per side
- .5" forward placement
- 1.5" rear placement in the back
- Up to 16.5" of true usable wheel travel
- New shock mounts front and rear for optimum shock geometry
- Bolt on or weld on strengthening plates
- 4130 Laser cut tabs and plates
- Certified 4130 tubing
- TIG welded
- Extended Brake Lines Included
- Mounts for OEM or aftermarket sway bar in the rear
- Lifetime Warranty
- Now featuring Quick Caster to fine tuning steering feel!
- Easily adjustable from 3 to 7 degrees depending on your preference.
- Available with standard replacement axles that use OEM CV joints or Gorilla Heavy Duty complete axles, and now Turner Extreme Heavy Duty axles.
There isn't a suspension kit on the market that can touch the performance level our kit delivers right out of the box. Many have compared it to the feeling of a long travel sand car because of the way it handles the bumps.
You have your choice of Fox or Elka shocks.
Here are some pics with it installed on an otherwise basically stock RZR S.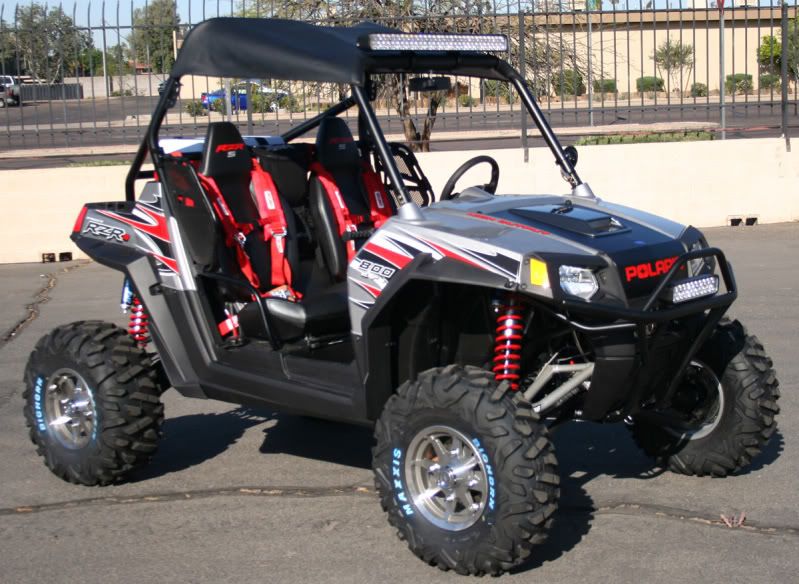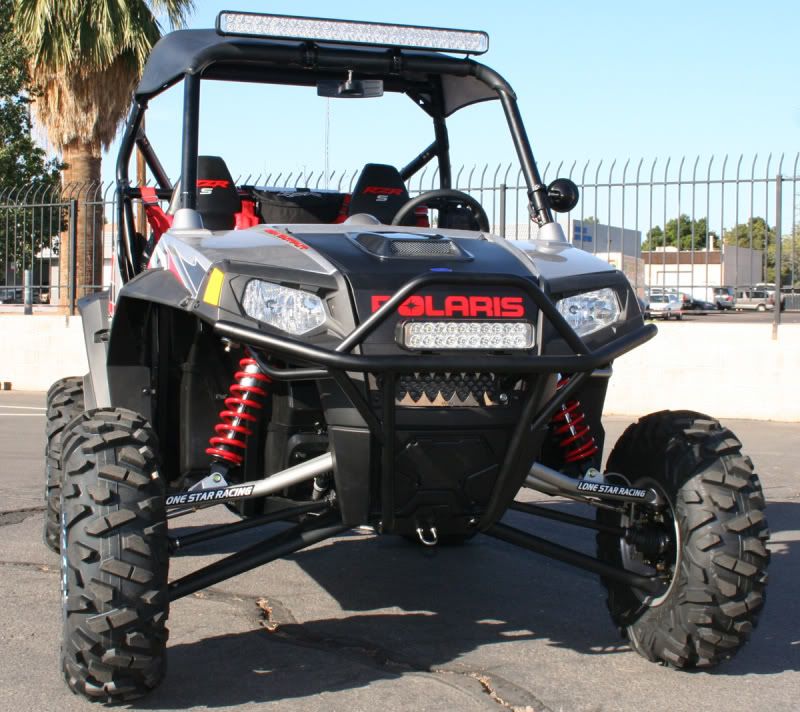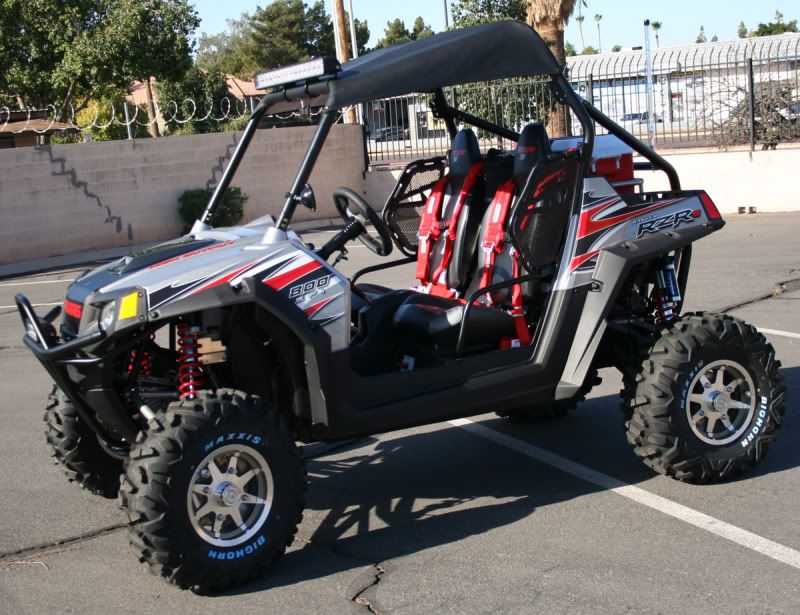 Here is a pic of the Turner axles installed on a kit. The do require some minor shock spacer modification to clear the huge axle shafts. These suckers are huge.. they remind me of the front axle shafts on my Duramax!
G-