Discussion Starter
•
#1
•
I have always like Pro Armor products and bought quite a bit over the years. Recently I purchased a new 17 XPT4 and was looking for parts to outfit the new machine. Found Pro Armor had skids plates on sale on their website so I placed an order and shipping charges were fair (~$40). Item promptly shipped and they emailed me a tracking order....great.
I noticed they had a clearance sale and checked out more stuff for the XPT4. Seats & bumpers 1/2 price...awesome! Placed 2 seats, front and rear bumpers in the cart and went to checkout....WOW...over $650 for shipping. I removed everything but front bumper and shipping still showed $282! So I called and inquired expecting the shipping charges were wrong. I was told rather rudely that the charges where correct and they might be more depending on what truck carrier they used. I asked for them to ship UPS, I have a UPS business account and ship things all the time so I know what it cost....Nope. Basically they are trying to push retail customers to their distributors which I understand completely. However, don't offer items for sale on the web and then had out BS shipping charges to dissuade purchase. Just be honest and refer customers to the distributors.
My skid plate arrived a few days later packaged very well, only one problem it's for a XPT not a XPT4. I called and spoke to a lady at customer service and explained they shipped the wrong part. I was told very rudely I was wrong, did not know how to install it and transferred to tech support. 1st BAD IDEA! I spoke to their tech guy who was very helpful and said they would get another one as soon as they received this one back...2nd BAD IDEA....Their error yet I'm suppose to wait for them to send a call tag and receive the product back before shipping a new one. Compromised, I shipped the wrong one back (on my dime) the following day and emailed them a tracking number. A weeks goes by and the new one arrives.......
This is how it was shipped: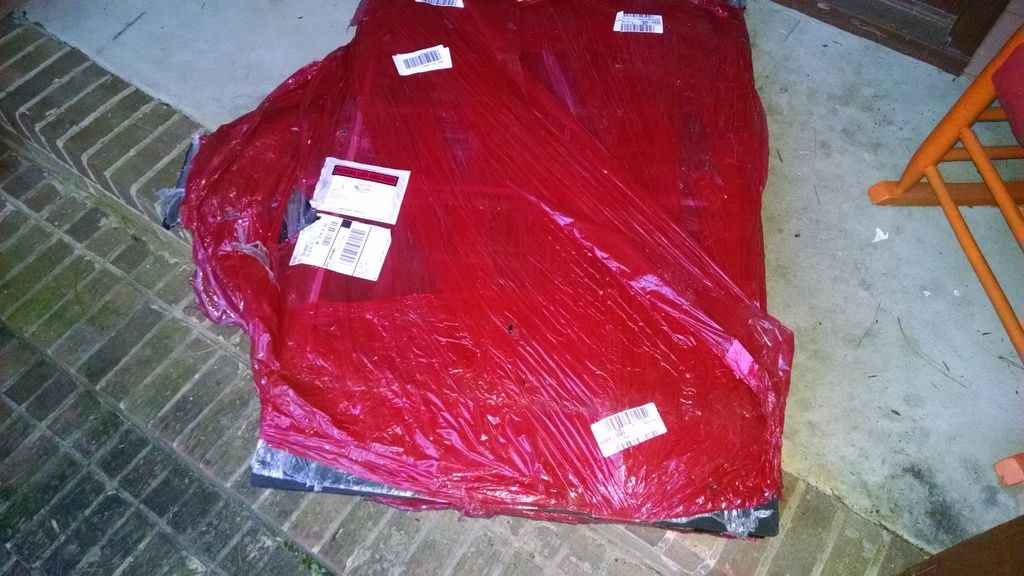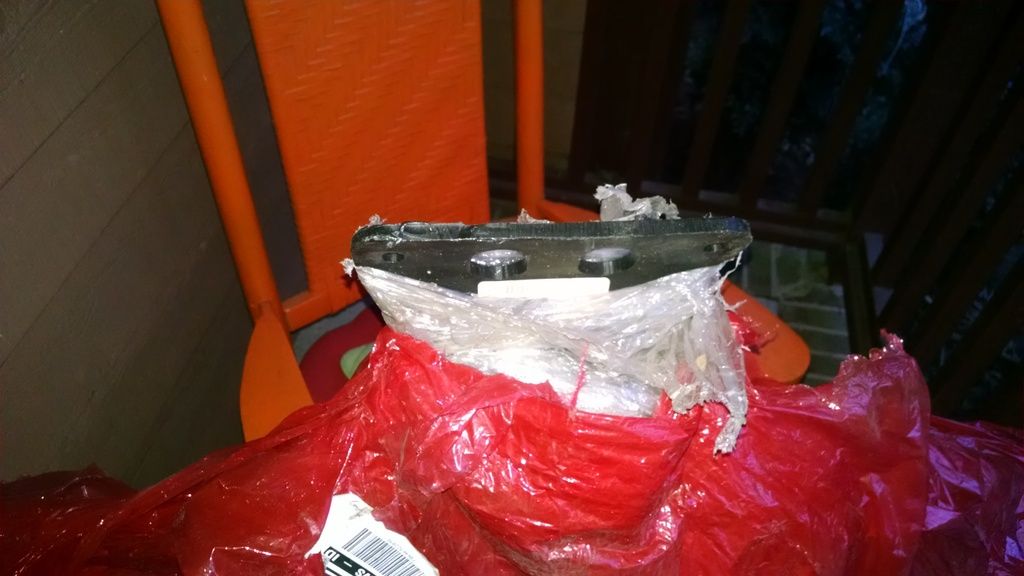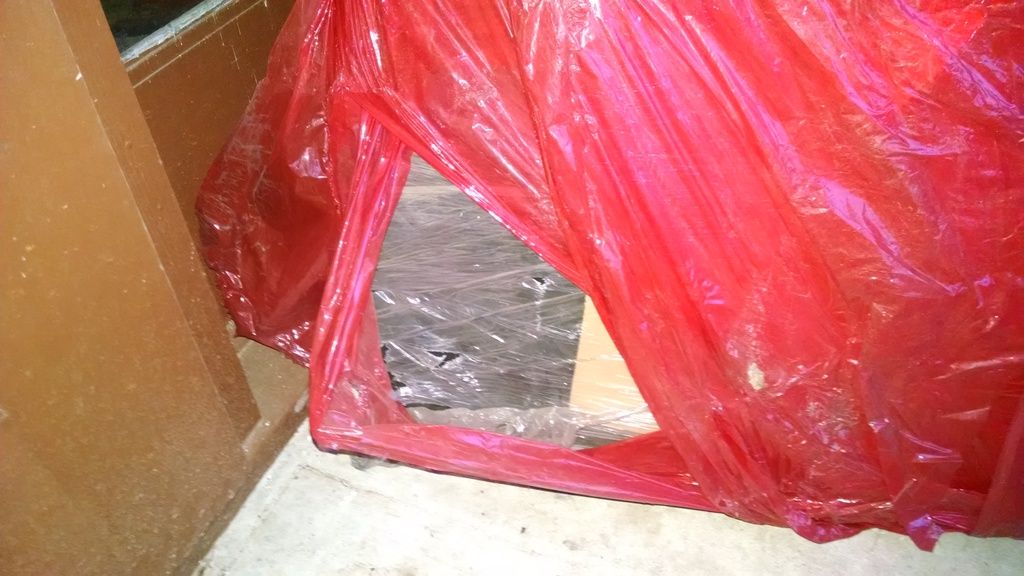 I understand it's a skid plate and will get scratched up but that's not the point. This is not how you ship ANYTHING! If someone at my business screws up I go out of my way to make it right with them. Everyone screws now and then up no doubt, it's what you do afterwards to make it right that determines your reputation. So by treating a good customer like I did not know what I was talking about, implying I would not return the wrong product (stealing), poor shipping practices, and generally rude customer service you have lost a customer.