Discussion Starter
·
#1
·
Hey guys, I thought i might do a build thread of sorts about my 2018 XPT4 Fox edition and have some reviews and info along the line for anyone that might find it of interest or useful, or tell me it's stupid, whatever your fancy :grin
This may be a long read, and will probably get longer, but if you got some time to kill and are interested, feel free to ask or comment about anything along the way. This forum has been a great source of information for me and i'd be happy to give any feedback in return for anyone that would like it.
I ride about 50% on the rocks, 30% wide open high speed washes and desert, 20% mountain trails, and 0% mud (less if possible). I'm not too big on dunes, and i don't have much within a reasonable distance, but I wouldn't avoid them like a mud hole if i had the opportunity. So if you're a duner or a mudder, we'd probably go entirely different directions with the build.
Anyway, i bought this machine at Jones Powersports in Durant, OK back in March. Best deal we could find outside of Abernathy's which we decided was too far of a drive. I'd recommend Jones if your in the area or market. Between me and two of my buddies, we've bought 5 machines from them in 3 trips over the last couple years, and have gotten good deals and great service each time.
I took it out as a bone stock machine twice, for about 90 miles, just to get a good baseline. First ride was a mellow break in for about 40 miles just cruising around out in the hills and getting acquainted with the much larger machine as i came from a 2012 XP 900, and the 4 seat was a huge change.
The next 50 miles were spent on the rocks and running the wide open washes around the Glade and Chokecherry Canyon in Farmington, NM, which is my backyard basically. I was impressed with abilities of the turbo as expected, and learned that the added length wasn't a nuisance as i thought it may be, i actually learned to like it quite a bit, the added wheelbase does good on the rocks as long a you can keep the belly from dragging, which takes a different line sometimes, but overall, the benefits far outweigh the downside. The length also adds great stability at speed, it handles the washes and drives like a dream at 70, and i love that about it.
My complaints were almost all about the obnoxiously high low gear, i found it easy to smoke belts and that i was unable to "crawl" really. everything had to be taken with a little more momentum than i like to use unless i have to, and i enjoy the technical aspects of crawling as much as anything, so I knew i'd have to do something about that eventually.
The day we picked her up, along with my buddies XPT4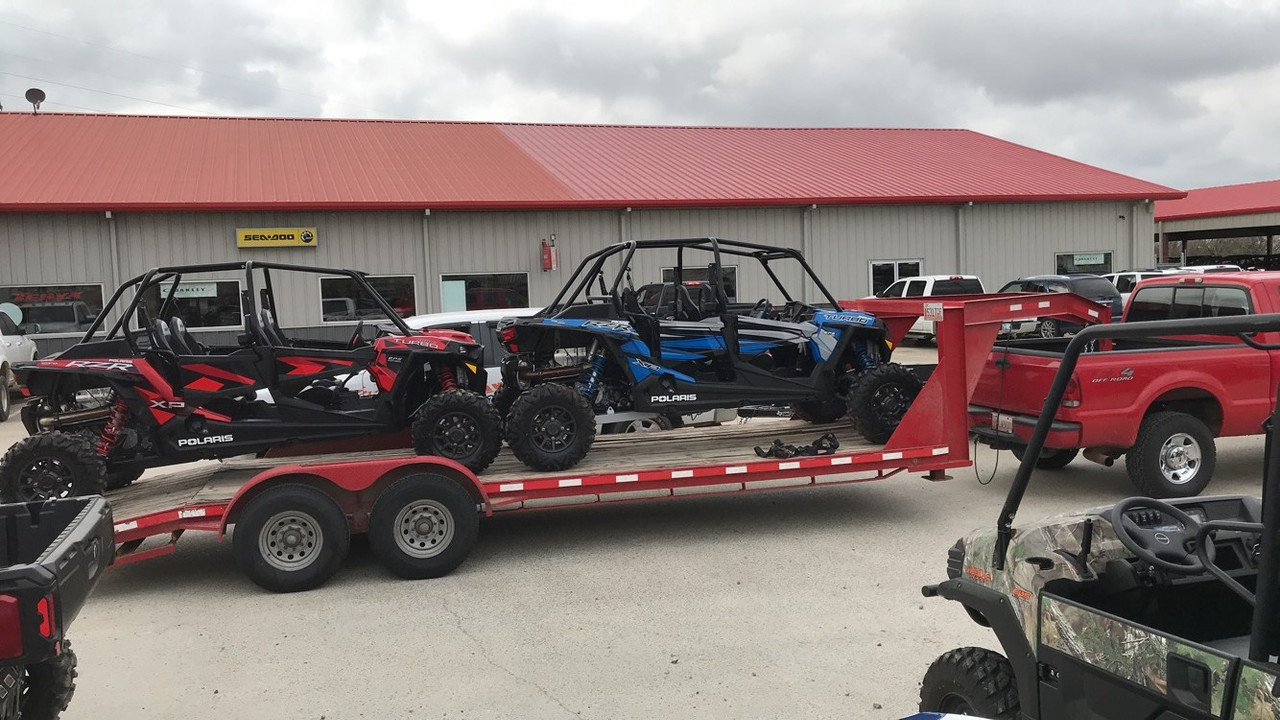 First Day Out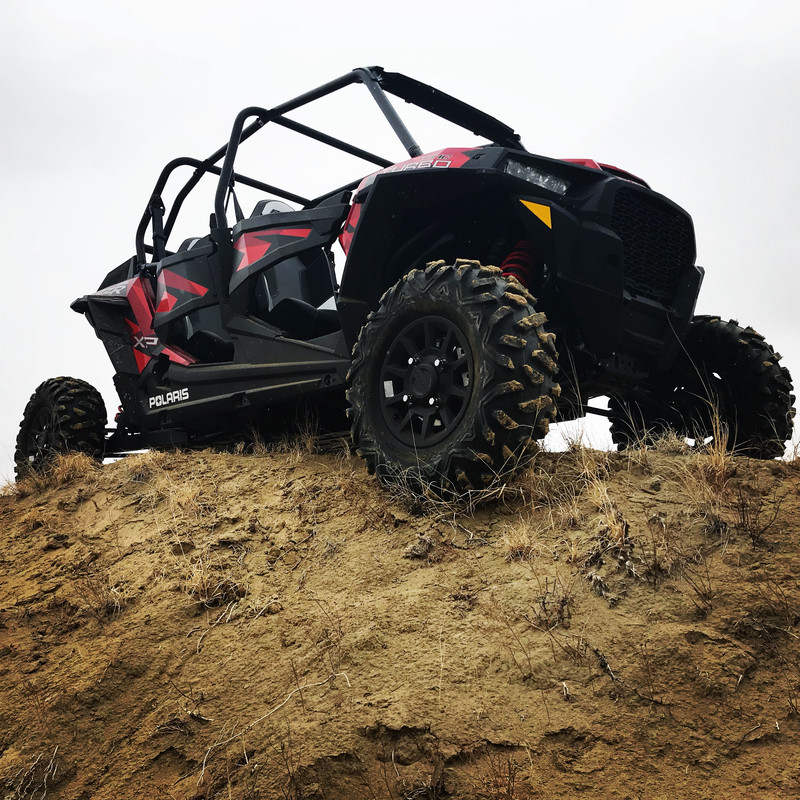 Second Day Out with the future wife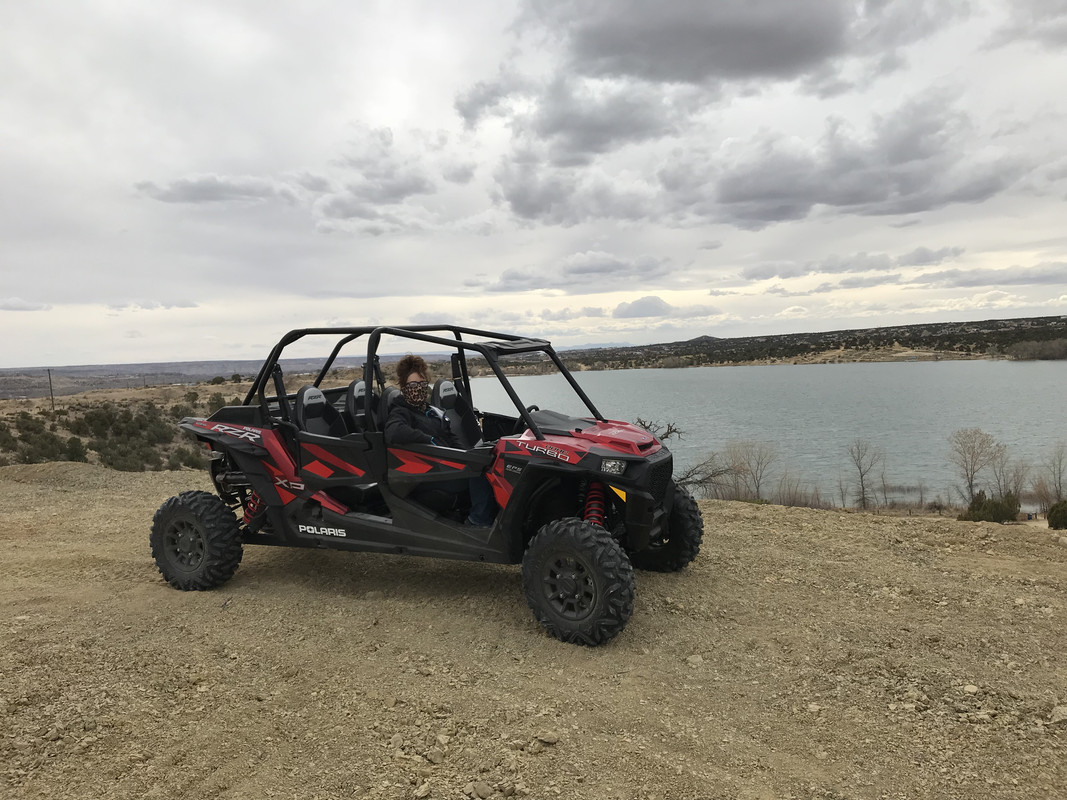 ... to be continued