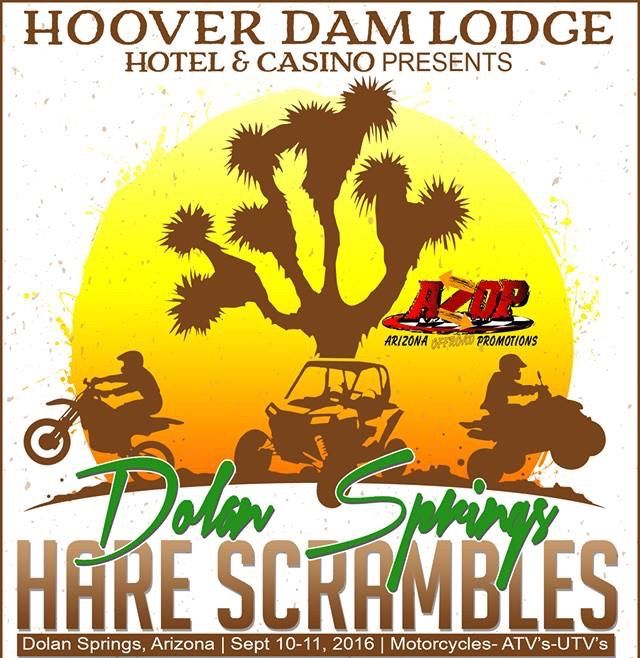 8
I'm so excited about the AZOP Dolan Springs Hare Scrambles
UTVS-BIKES-QUADS
Check out some pics of the course and area. Bike guys we will have some special single track for you as well.... get ready Nevada vs Arizona racers Sept 10-11, 2016 Between Kingman AZ and Boulder City NV...
Start spreading the word... you are not going to want to miss this one....
.
Flyer will be posted soon on
Race With Us!