well after alot of members have asked me ...how do you install a long travel kit..is it hard....can i do it at home..how long dose it take so i decided that ill do a how to remove your stock suspension and how to install your long travel.
for this install im using super atv's popular 5 in s conversion kit most kits install in the same or similar way with a few diff things so most of this will apply to most kits.... ill do this in steps and to try and duplicate what most people have at home im doing this with basic hand tools no air tools.
first thing i did was measure my rzr stock....i have 2 in spacers and off set rims on mine so my base measurements include all this...
here are some pics from the rear
so stock height/clearance in front was.....10 1/2 in from ground to bottom of skid pan and width was 55 in.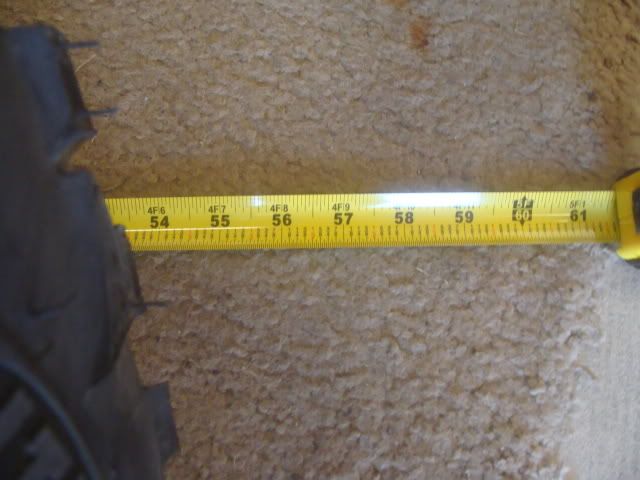 stock clearance in rear was 11.5 in and 57 in wide