Discussion Starter
•
#1
•
(Sorry..turned into a long story...but I hope you guys will read through it!)
For a good while now, I have been in the process of planning next winter's project for my RZR (
2018 XPT4 - Bailey
) (Yes, I plan that far ahead sometimes), as with everything I plan, and I think the same is true for many of us, it has been growing as I think of things almost daily, and has at this point mostly lost any control whatsoever, and as a result, this thread, and idea was born.
A semi-shortened version of the story:
It started as a mostly "cosmetic" update, 19+ fascia, new doors, complete machine color scheme change, ( This may surprise some people.... I dislike red quite a lot...but I wanted the Fox edition, so Polaris chose the color for me ) and new seats. That's still a large amount of work and parts, but the summation is somewhat simple. But, then, as I looked at my RZR to visualize the work, browsed the forum, saw this and that on Facebook, talked to people, etc etc...more and more things kept getting added to the list, some little, like rebuilding my Walker Links, to some big, Like complete new long travel suspension...and a whole bunch of things in between.....So as that list grew, the thought came into my mind that maybe I should just start from scratch with a Turbo S Velocity, but then I think of everything I've already done to mine, that I would just have to do all over to a Turbo S, because I'm very happy with a lot of the things I've done, and would want them again, and then I go back to just keeping working on and improving Bailey...and back and forth, repeat, etc. Well, then I see all the little details, updates, and sheer attention to detail that
@RZR_Joe
,
@SNWMBL
,
@Max H
, and many others are doing, and I think, "Man, those guys are right, this needs re-enforced, that needs more protection, that design could really use some improvement, there's an easy way to make that better, I shoulda taken more time and done that better on mine" and many other thoughts that inspire me to actually not be rushed and build something how I truly want it to be built ( see "Aspiring Perfectionist" ). Time is my biggest opponent in that, because of course, it's not infinite, and I want to actually get to ride and enjoy the work I'm putting in, so I shortcut some things for various reasons. I'm 100% happy about a couple things and the way I've done them on my machine, 90% happy with most, 50% happy with a some, and 10% happy with one or two...
So as I sit here tonight, I'm thinking of something (and I have thought of this on and off for a while, years even) that would take me a very long time to get together, but, might be a great option for the experience, allow me to continue to ride while I build, let me do everything exactly the way I want, address any and all issues found on the RZR chassis, and make any other changes to anything along the way. It would also be somewhat ridiculous, mostly unnecessary, and some will consider it a waste of time & money...and I'm not saying they wouldn't be party correct...but the mentality and desire for me would be enough to overcome that.
Some of you have probably figured it out by now....but my idea is to purely build a machine from scratch, and when i say scratch, I mean start with a pile of tubing and go to work. Build the entire chassis, all the way to a complete machine. There are ups and downs to this of course, some legalities that would be hard to work around for riding in some areas, and many, many things, that everyone would do differently in the same scenario. Now, of course, this isn't anything new, it's really something that's becoming very common, but to me, it's something I've wanted to do, in many different varieties of machine, for most of my life, and I think this might be the machine, and time, to try it...I could fail horribly, it could take me years, I may give up...i guarantee nothing. Yes, there are other machines I could buy/build for the same money, and some may be much easier, but that's not really fitting to the point behind me wanting to do it. I'm not settled on this yet, but I wanted to put it out there, and ask you guys, the people whom I discuss RZR's with the most, what you think about it all. I'm not saying I'm setting out to build everyone's idea of a perfect machine here, we all know that's impossible, and I do have a budget of course, although I haven't decided what it actually is yet, it can't be a "no expenses spared" build as much as I'd love to do that,... currently I'm thinking in the neighborhood of $40K...but I would have to buy every single part to assemble a machine of course, so there will have to be some "compromise", but that doesn't really take away from my satisfaction of doing the build. I'm also not saying it's going to be a completely custom, one off everything, buggy. I'm not going to build my own front end, I just don't have the facilities and tools to completely design my own suspension and steering geometry, I also want to be able to replace things with somewhat commonly available parts at least, and possibly leave the option to upgrade / change in those areas I have to compromise in, should I want / choose to in the future.
I have some broad specifics I'd want to follow:
1. It would be entirely based on the Turbo S platform, 4 seat. Although an in-between 2/4 length has crossed my mind... but that brings a few challenges with it
2. Suspension and major component mounting points and configurations would remain the same for interchangeability / availability reasons
3. The main scope would be based on my riding style, mostly geared toward rock crawling, but still needing to be a decent high speed desert machine as well
4.
@SuperATV
, Portals....are not out of the question...but they are not certain either 😁 ( I just wanted to let you know up front Erik! )
5. It doesn't necessarily have to use all the standard RZR body panels....but I would still like it to at least mostly resemble a RZR
6. One piece main cage, but removable upper structure like the stock configuration is possible
I have or have access to, and have at least decent skills with: several welding machines, tubing bender & notcher, CNC plasma and laser cutting (laser costs me a little bit, plasma does not), medium duty press break, sheet metal break, most general fabrication tools, and probably can get to a mill and lathe if absolutely necessary, I also love collecting tools....so I won't be heartbroken if I have to expand my collection lol.
So... what do you guys think? Dumb Idea? Go for it? What main issues would you address or changes would you make to the machine? I'll take any thoughts or input you want to contribute at this point.... it's still just a brainstorm as of tonight...but I'm liking it the more and more I think about it.
For those that haven't seen it, (and just so this isn't ENTIRELY text lol) here's a pic of my current machine: (Whole story is in the link in my signature if you'd like more detail)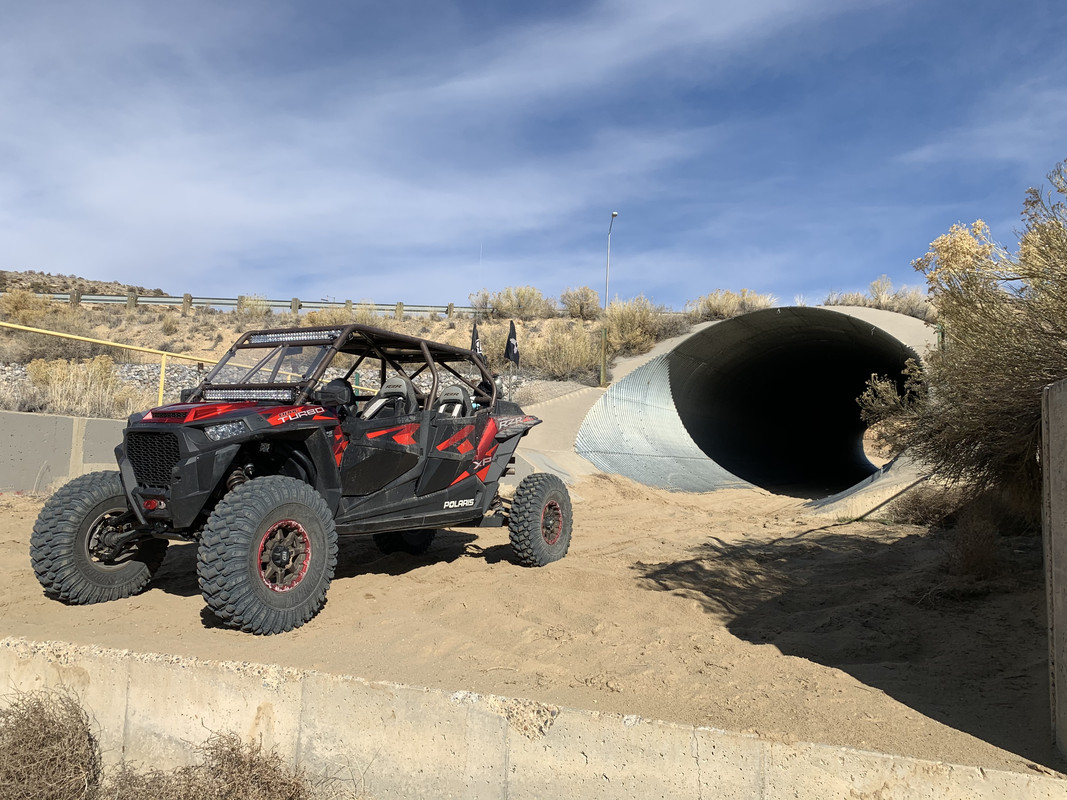 Thanks for reading!