Discussion Starter
·
#1
·
I'm a gearhead and take everything apart. One day I took the Fox shocks off my 2009 RZR S. I found a overlooked maintenance item in the ends of both front and rear shocks.
The Rears
.
At first glance they look good and non serviceable. They are hiding a dirty little secret. Under the bushing and o'ring is a under-greased heim joint. I know your typical heim joint doesn't need grease. I think these do. Mine were starting rust at 500 miles.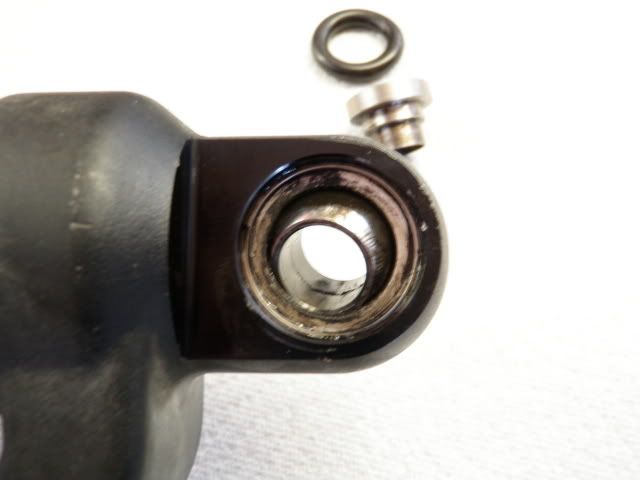 It takes a bit of work to get the bushing out. Try both sides (it seemed like one side came out easier than the other) once you get one side out you can knock the other side out from the inside with a punch or small deep socket.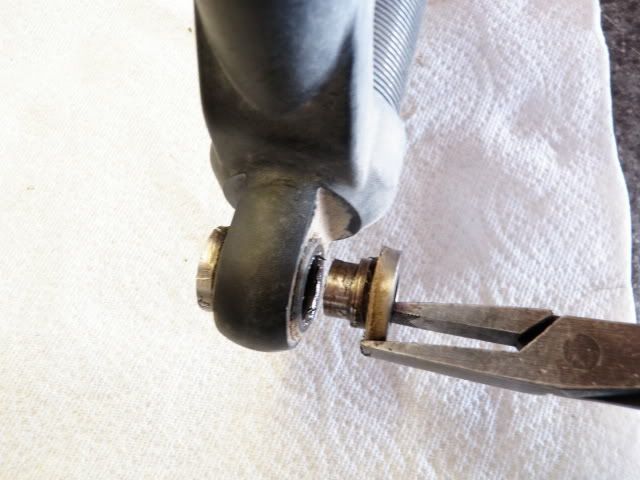 Next a thick o'ring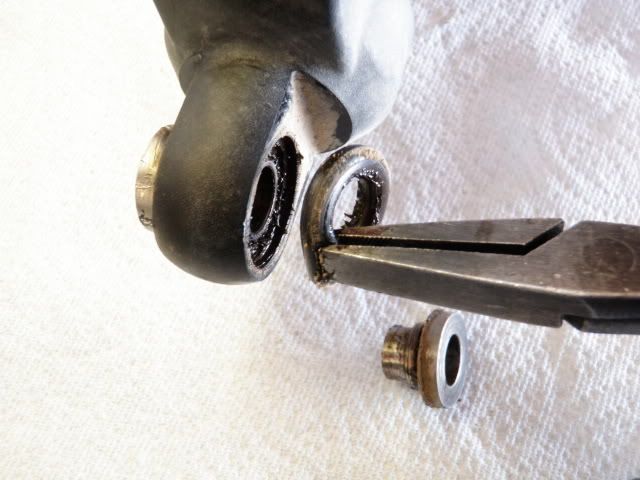 under that you will find a very dry and probably rusty ball. Grease it up with a good grease and put it back together.
I serviced my shocks when it had about 500 miles I just opened them up to take these pictures at 1700 and every thing looks like new.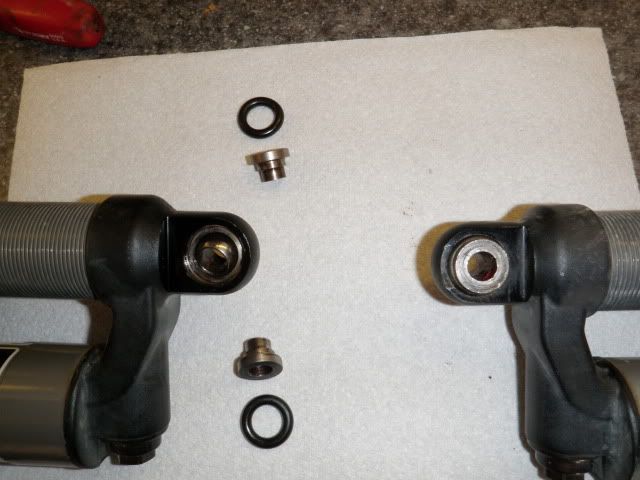 I think if I didn't service them when I did they would loose by now.
I would think of this as a one time service.
The Fronts.
The fronts are at greater risk as they use a simple double bushing system. Much easier to service but you will need to do this one at least once a year.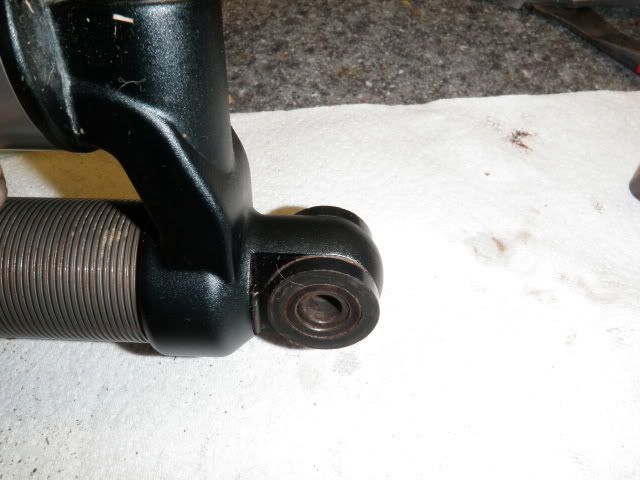 Remove the center bushing.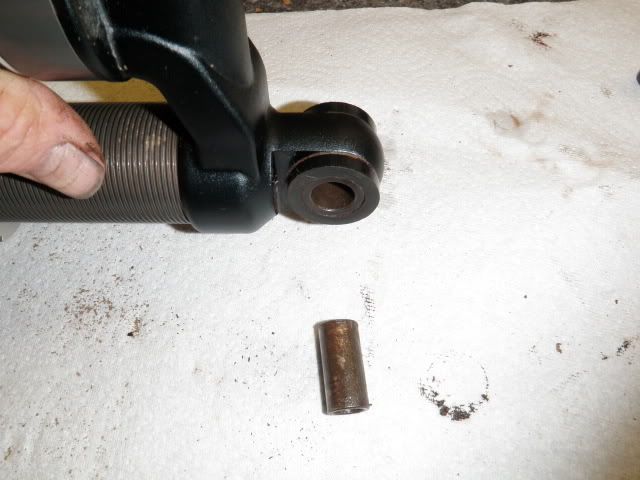 Clean it up but don't use sand paper. If you would like you can grease just the outside of the small bushing and the inside of the big bushing and you're done.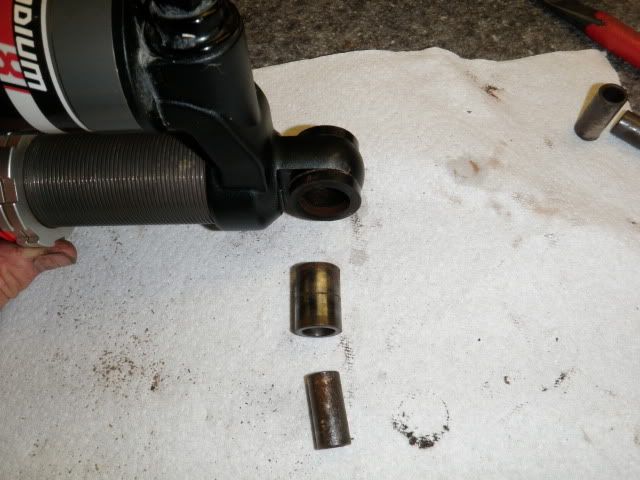 If you want to continue you can remove the big bushing for a quick lube.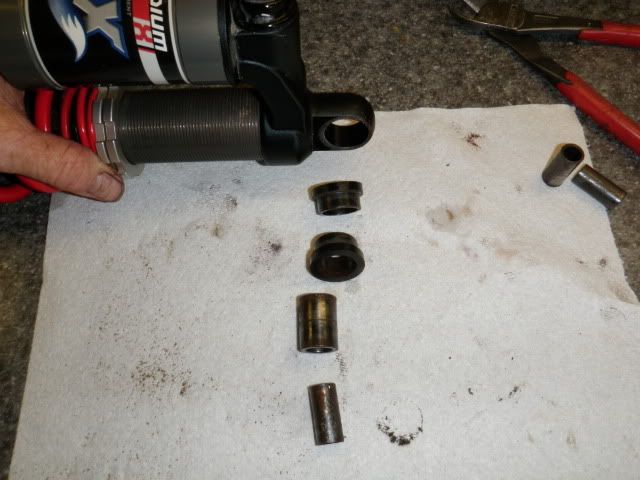 This shows all the parts. Removing the outer plastic bushings is pointless.
If you don't service the bushings they will start to rust and ware like this. Luckily this is not my shock.
I hope this will help someone.