Discussion Starter
·
#1
·
Still in the Preparation Stages of Assembling the NEW(old)Holz Stage 3 Engine, but I thought I'd give you guys a headups on a product that I'm trying and so far pretty excited about cause I HATE REPOLISHING and tend to be a Clean Freak :roll: .
Valve Cover,Mag Cover,Throttle Body,Water Pump Housing---Degreased with Dawn,Degassed in Powder Coat oven,THEN Emory Cloth(started with 200 grit and worked up to 1500 grit. Followed by Mothers Alum/Mag Cleaner, another wash/dry and then the Everbrite Process. One step,self leveling sealant, either brush or cloth application. Pretty forgiving Stuff. If you miss a spot, just let it dry, then reapply since it adheres to itself AND if you really mess up, you can use denatured alcohol to totally remove it and start over. Should touch up become necessary, just clean with soap,water,dry and reapply.
Here are a few pics BEFORE/After. E N J O Y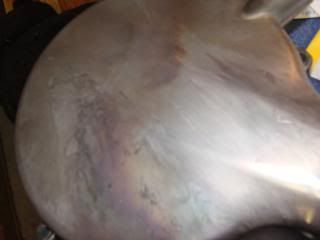 Got so carried away, FORGOT to get the Before Pics of the Valve Cover :x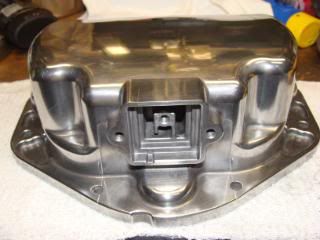 The Company has some pretty cool products.
Here is the link to the page of the product that I'm using
ProtectaClear Starter Kit : Everbrite Coatings, Keep Metals Looking Their Best
Bart