My RZR is a 2nd generation 2008 model, and I needed a rebuild, and it was looking a little rough with scuff marks on the body. I do most of my riding on trails with trees, bushes, shrubs etc...and to say it gets tattered is an understatement. I thought I might just part it out, and with the monies buy a new "S."
I decided to go another direction. I contacted Kelly at KMS for the rebuild, and since he was already in there he added his "cheetah" motor. When dynoed the "cheetah" got me an additional 8 hp. The extra pwer was awesome, but now the suspension was in need of some help. I already had a great experience with Steve at Makin Trax with the progressive springs, so I decided to try him again for shocks. He delivered once again. Not only did his price surprise me, but the shocks are phenomenol. I now had power, and the ride was smoothe as hell, but the plastics were still ugly as sh%#.
I contacted Brian at BMAZZ and he set me up with some unbelievable looking plastics. I was now feelin pretty good about my machine, but something didn't sound right... it needed tunes. I called Sam at Duner Tunes and he hooked me up with a sound absolutely second to none. The stereo kicks ass, and I am beyond thrilled. I especially want to thank Sam for not only installing the tunes, but aslo helped put my new plastics in. We did it at his shop, and his wife even fed me TWICE!! :rofl3: So how do you think it turned out?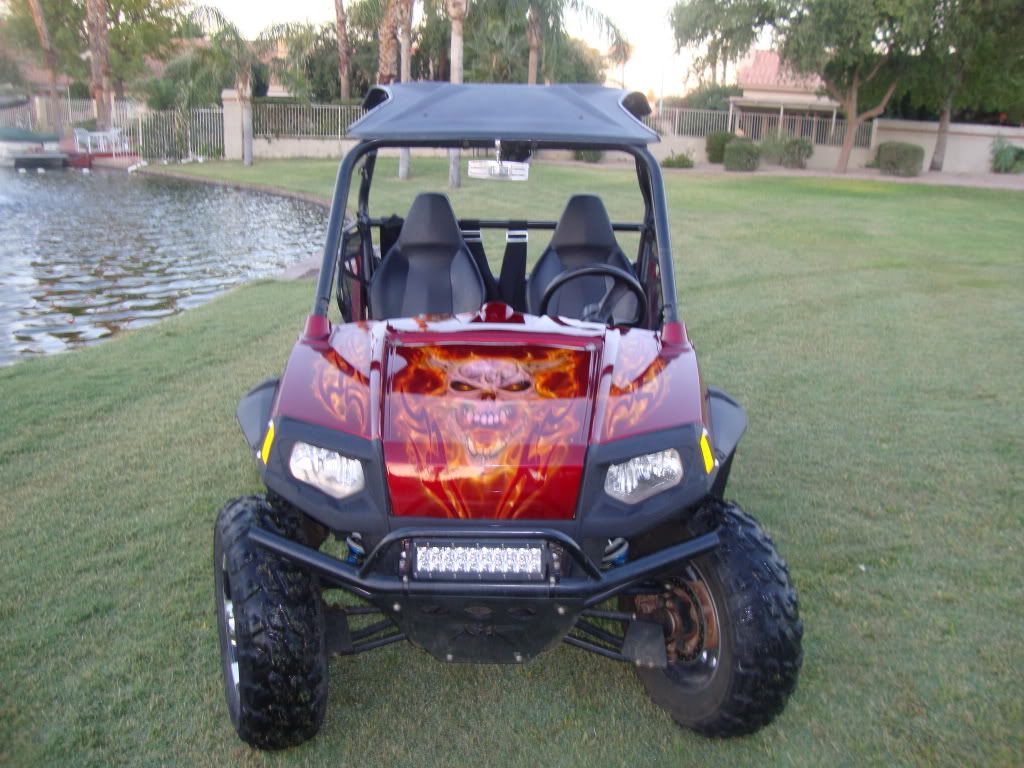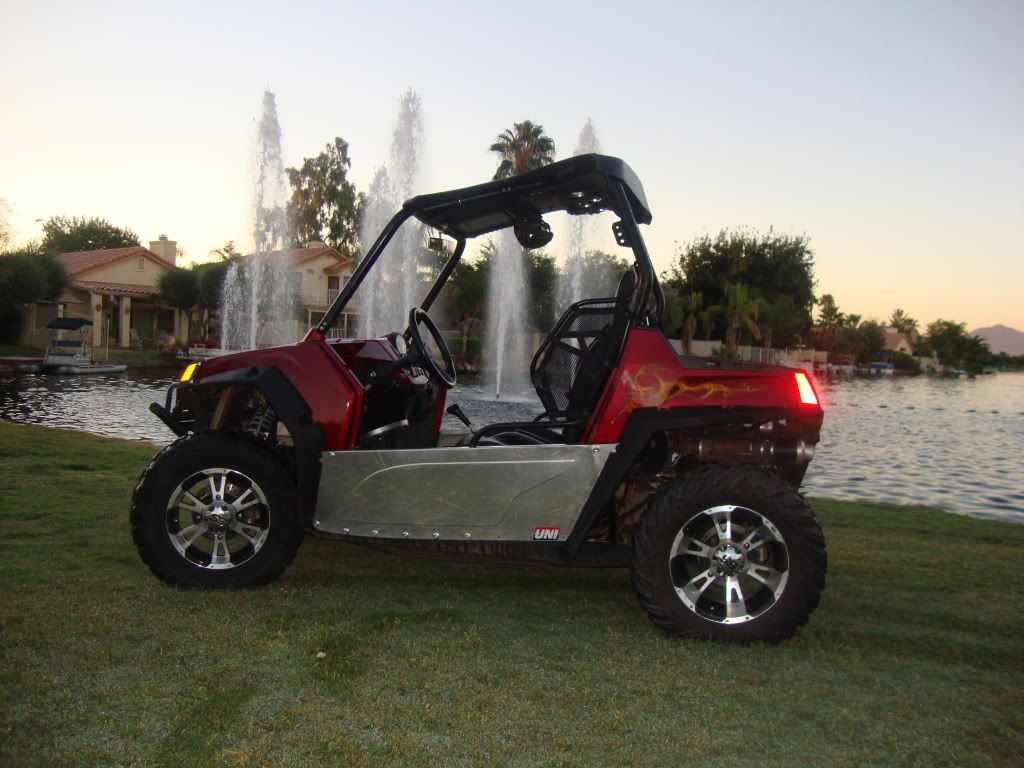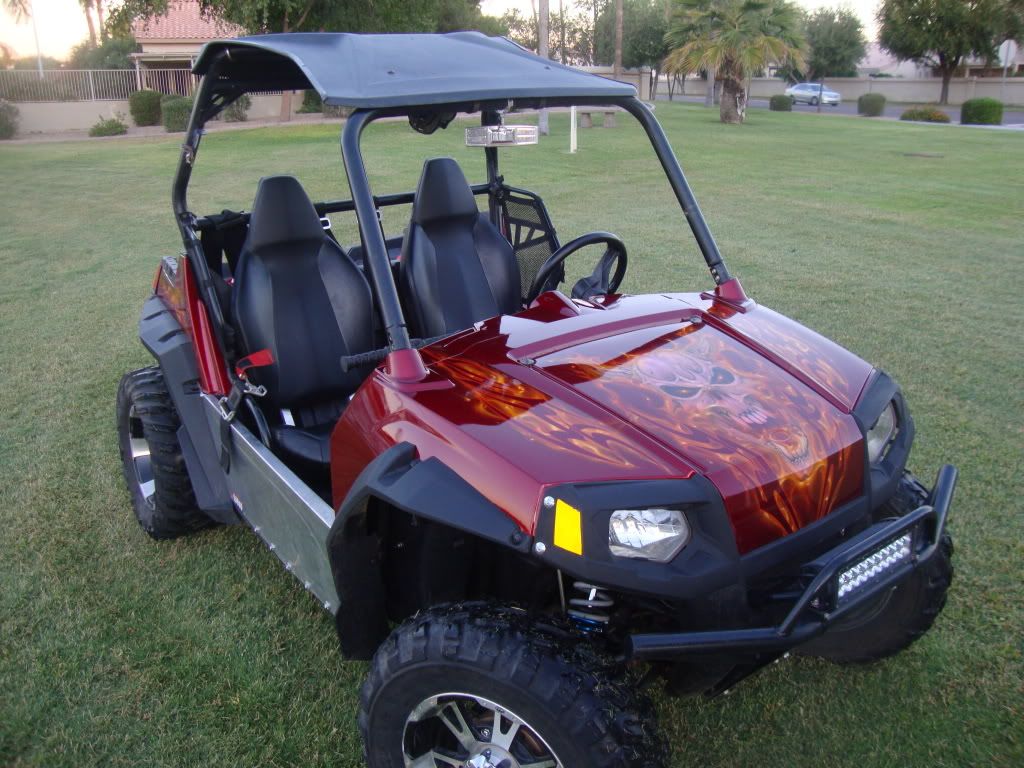 and the stereo: