The
Braven Ironside
with it's aggressive wraparound sidewall and rugged 8 ply rated radial construction, this tire is ready to concur the toughest trail!!!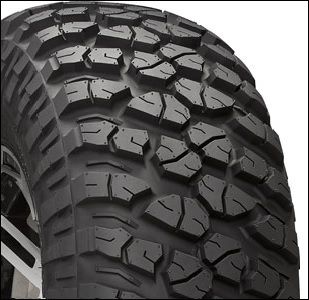 Braven Ironside
Click here for online/mail order:
Braven Ironside Availability and Pricing
Also available in store by special order:
Store Locator
-KEY FEATURES-
Over-The-Shoulder Lugs & Sidewall Traction - design that wraps down the sidewall and adds extra strength & traction to the shoulder & sidewall areas.
Multi-Purpose Mad Traction Radial Tire - excellent stability and enhanced handling...AND....MAD TRACTION!
Chip & Tear resistant rubber compound - the proof is in the pudding...our tires are tough.
8 Ply rated construction for strength and durability
Strategic voids - for easy clean-out and increased traction
Staggered Center Lugs - increase biting edges for improved extreme weather and off-road use while helping to reduce noise.
Rim Guards - gotta have 'em
Sipes - strategically placed for maximum traction
Staggered Shoulder lugs - increases your ability to attack!
Stone kicker bars - help to wiggle out any foreign matter buildup.
Smooth Riding
DOT for ATV/UTV Use Only!
-MEDIA-
BRAVEN IRONSIDE | Moab Toughness Test