Discussion Starter
·
#1
·
Contact
apaian Enterprises
Marketing For
BlackRhino/Paramount Motorsports
Tel.: 951-805-1017
Email:
[email protected]
Black Rhino Performance - Black Rhino Performance
Paramount Motorsports Pro 4 Pro Lite SR1 Rhino 450 Trophy Kart
"Black Rhino Drivers Michael Gonzales takes home the win and Greg Row takes 3rd in The Dirt Series round 6"
http://i1130.photobucket.com/albums/m527/Benchmark2/1-6.png
09/11/12 El Cajon, CA –TheDirt Series Round 6 took place at Milestone MX Park in Riverside, CA onSeptember 1, 2012. The race took place on 8.7 acres of the Vet Track Course.
Racing in the UTV Production 700Class was driver Michael Gonzales in the Black Rhino #626. Gonzales took 2nd place in Moto 1 and he took1st in Moto 2 giving him 1st place overall putting Black Rhino on the top ofthe podium! The week leading up to the race wasstressful because Gonzales' dad, a fireman, was away up north for over a weekfighting a fire. This left Gonzales and hismom Lisa to get the rhino ready. With the help of Black Rhino they were able toget everything done in order to make the race. Gonzaleshad quite a few shout-outs after the race, "Thank you to Black Rhino and Albafor working together and putting the new exhaust on. The car ran great and wewere able to notice a difference. Thank you to all my sponsors for theircontinued support in my racing career. A special thank you to Black Rhinoemployees Layton Kramer and Sean McGarvie for spending the extra time on Speedyand giving her some extra attention.""Even though the start of the racealways makes my heart skip a beat, I love to watch him race and with every racehe gets better and better" said mom, Lisa.Michael Gonzales sits 2ndin Championship Points.
In the UTV Production 1000 class wasdriver Greg Row in the Black Rhino #1. After both Motos, Row put Black Rhino on the podium with a 3rdplace finish.Greg Row sits 3rd in Championship Points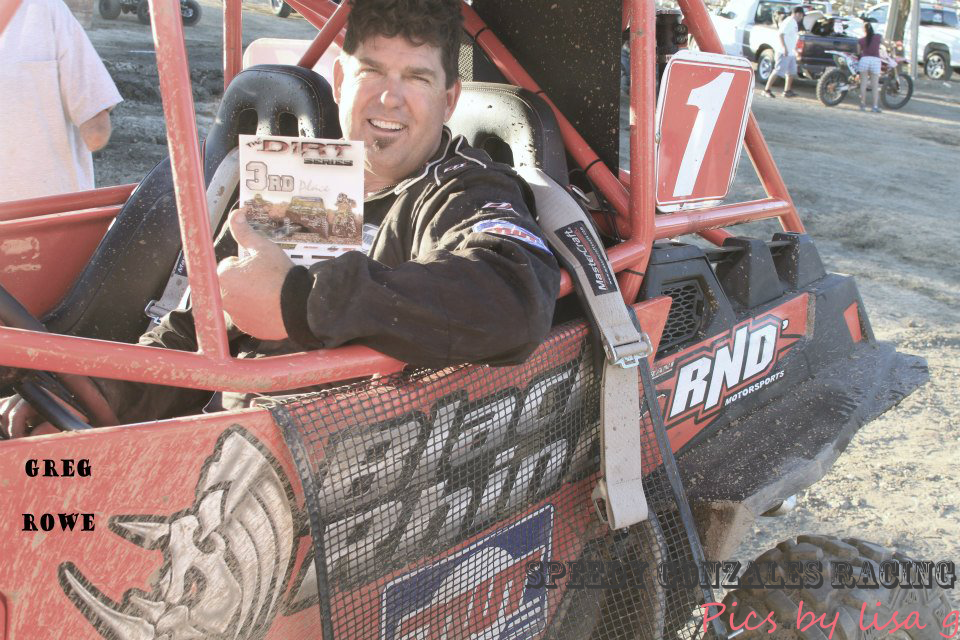 Also in the UTV Production class was driver David Nagyin the Black Rhino #X. Nagy suffered a flat in the first race andwas in third in the second race with two laps to go when he overflew a jump, "Darnnear knocked myself silly and pulled off to make sure my head was stillattached to my body" said Nagy. "I hada great time at the race and once again the Black Rhino crew made it happen forme. I wouldn't have been able to race if it wasn't for their great team ofdedicated professionals. Thanks Black Rhino!"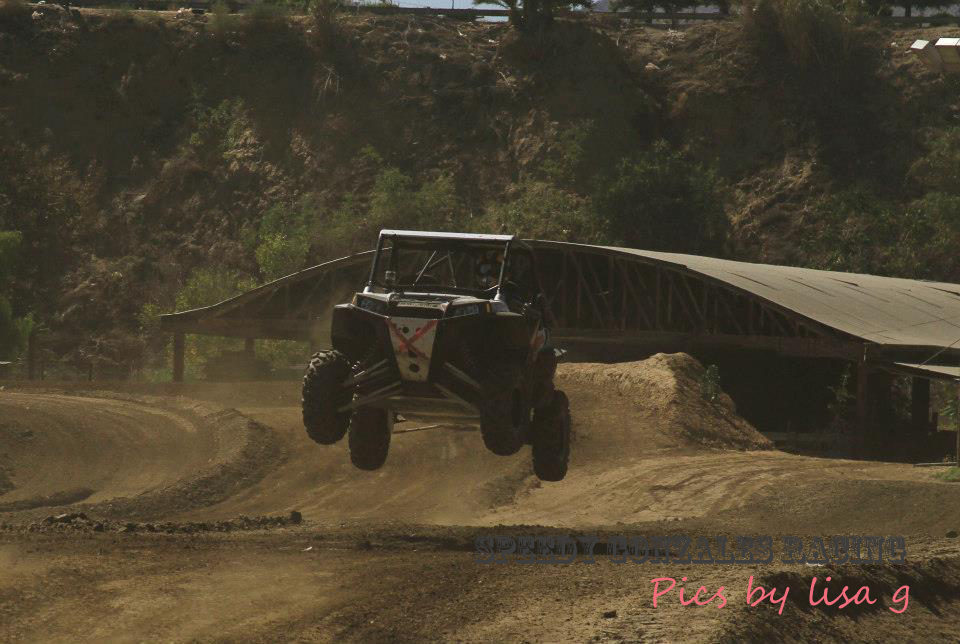 BLACK RHINO
At Black Rhino Inc. we have apassion for Side X Sides that is unmatched by anyone in our industry. We offertons of products for ALL Side X Sides and a full showroom and website for yourshopping convenience. We have a full service and installation center, anon-site fabricator, and a sales staff that is ready to help make yourdream Side X Side a reality. Visit us today at 9303 Bond Ave. El Cajon, Ca.92021 or log onto our website at
Black Rhino Performance - Black Rhino Performance
. You can also visit them onFacebook at
www.facebook.com/BlackRhinoFanPage.Black
Rhino: Setting the trend for today's EXTREME Side X Sides.Drivers needing help with logistics or more infocan contact Kenny Osborn at 619-561-5000 or email him at
[email protected]
.Special thanks go to LisaGonzales for providing photos of the event.For more information, please contact PapaianEnterprises, Marketing for BlackRhino at 951-805-1017 or email
[email protected]
.
# # #​
[/CENTER]