FPS Radiator Install
---
I haven't had any issues with overheating but liked the idea of installing a larger radiator for the safety factor. I picked up an
FPS Racing
(Formerly known as Fluidyne) model FPS11-9RZR. Install was very easy and no special tools were required. I took some photos and am providing instructions for anyone who is interested in tackling this project.
Remove front bumper and remove regulator 25 Torx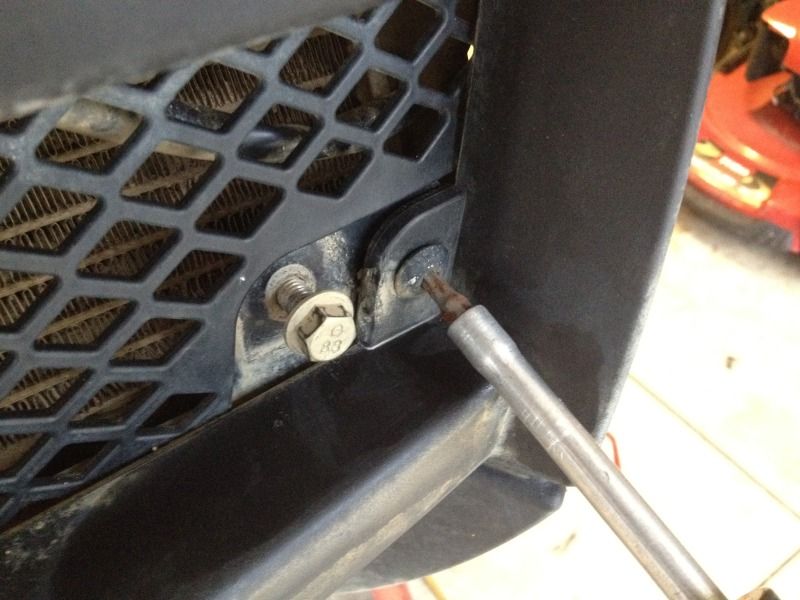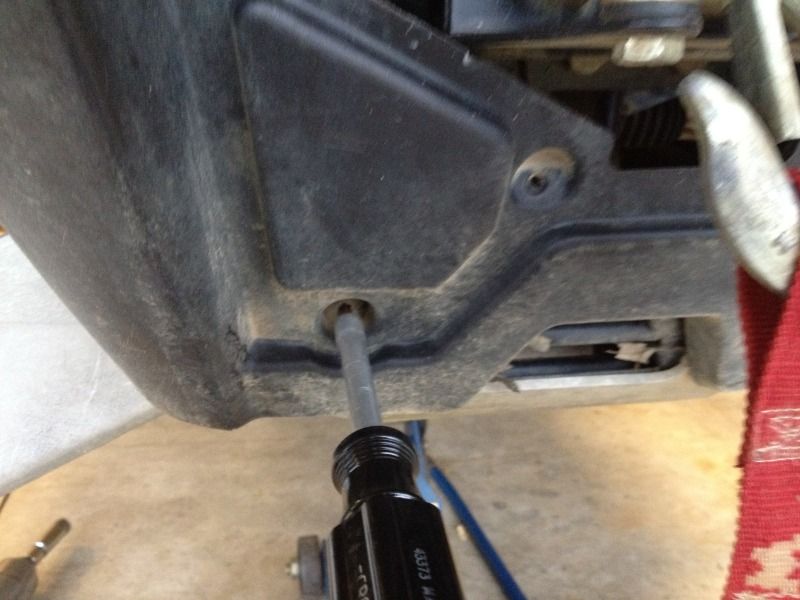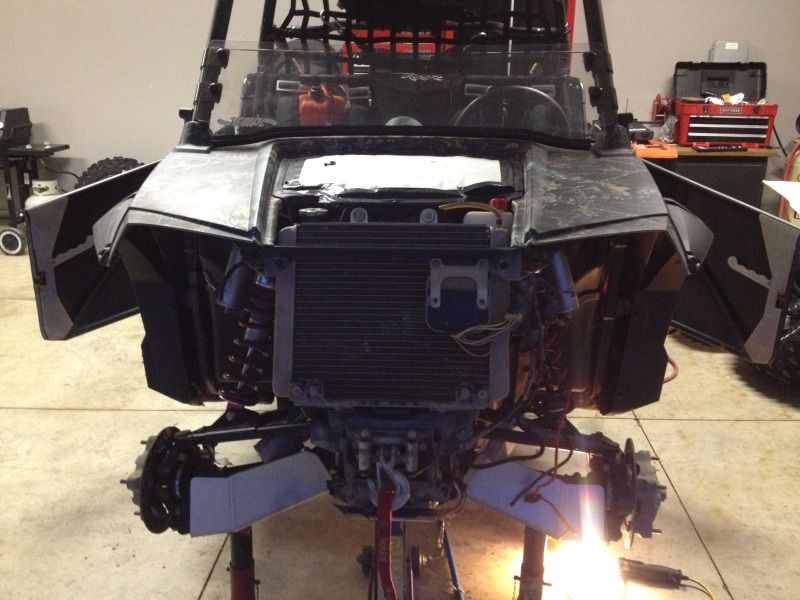 Disconnect radiator hoses, have drain pan beneath to catch the fluid
Remove 4 bolts (2per side) that hold the fan shroud to the radiator 10mm
Remove radiator, pull rubber grommets out of top and bottom of OEM radiator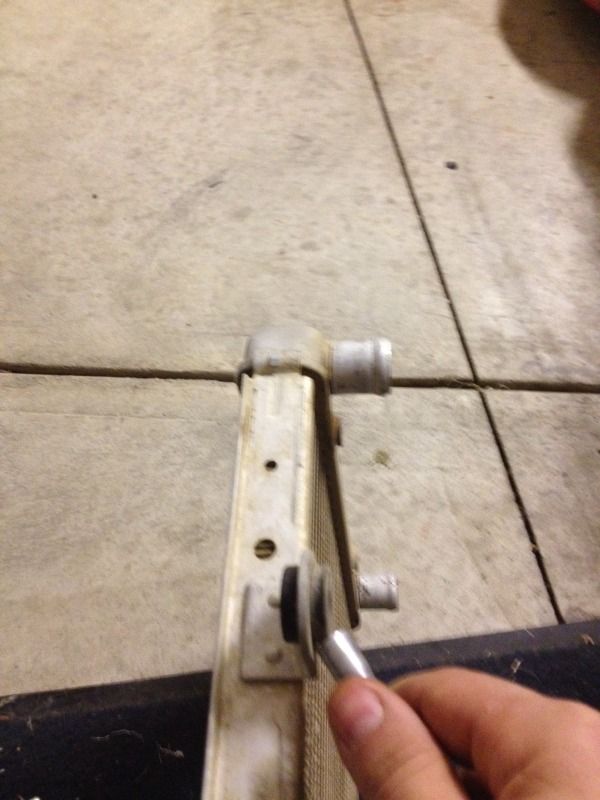 Comparison of new radiator vs old. As you can see the new one is quite a bit thicker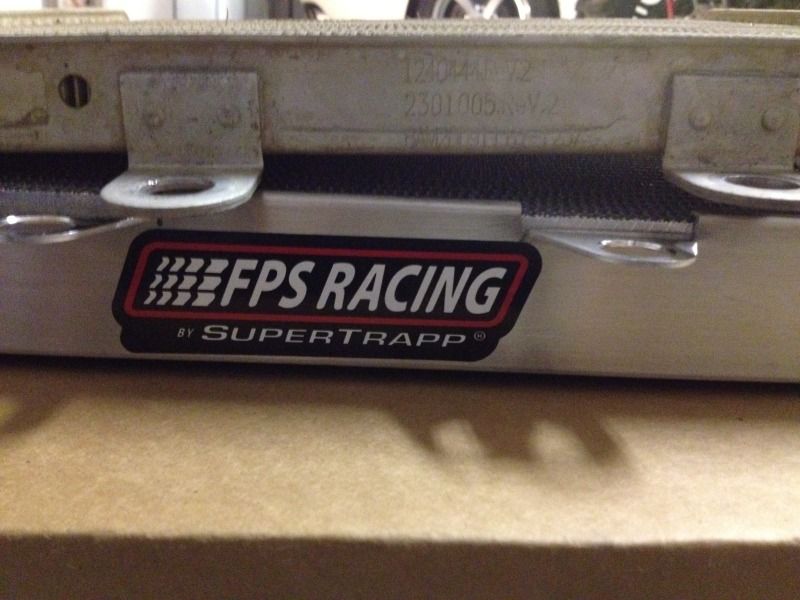 Install upper rubber grommets in new radiator
Remove lower radiator bracket to allow installation of the new FPS radiator from the bottom up. The FPS radiator is wider at the bottom than the top so it cannot be installed from the top down.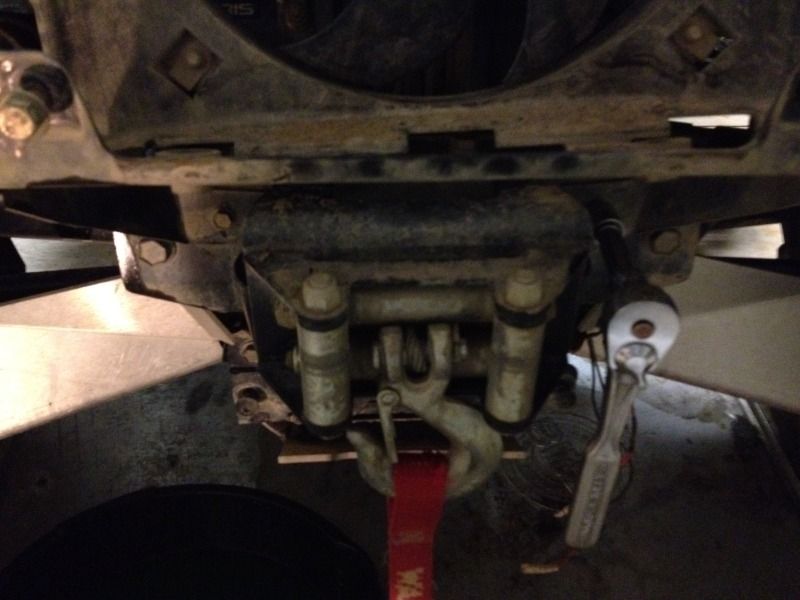 Install radiator and lightly fasten mounting bolts at top to loosely hold it in place. Next secure the fan shroud to the radiator. The FPS replacement radiator has studs with locknuts and washers instead of the stock bolts. Use 13mm wrench to tighten them down (4 total)
With the fan shroud now fastened to the radiator tighten the upper bolts to firmly fasten the radiator in place. FPS provides spacers to put behind the regulator allowing additional clearance between it and the radiator. Install these between the regulator and frame.
Re-install the radiator support bracket, connect all hoses then fill and purge the system per the instructions in the service manual.
I am looking forward to seeing reduced operating temps. Any questions let me know.
Thanks
Jason
---
Member #69803
Join Date: Jun 2014
Posts: 7
Feedback Score: 0 reviews
(
0
)
Re: FPS Radiator Install
---
I bought one that was larger then the OEM and I'm having nothing but problems installing it. Took off the bottom bracket, had to pull the fan down and connect it to the radiator first before cramming it back up into place. Had to pull up,yank,jerk on the top bracket until i could get the radiator to match up with the bolt mounts. Once bolted and hoses on I tried to install the bottom bracket but it would mount due to the size of the radiator. Any suggestions?
First Name: Javier Gutierrez
My RZR: 2011 Rzr 4 800
Member #49783
Join Date: Jan 2013
Location: El Paso, Texas
Posts: 38
Feedback Score: 0 reviews
(
0
)
Re: FPS Radiator Install
---
@cdowns.ky I know this a while back, but did you get it to fit in place? I had to cut the supports from the top. Not completely, but some. I got my radiator from super atv. I don't like it at all. Nothing was wrong with the stock radiator, but I thought something bigger wouldn't over heat as much, yeah right. The fan turns on at 204 and it makes it all the way 208 or 210 and then it goes down all the way to 194 then it shuts off. It almost looks like the one MILZO is installing. I bleed the system twice and same thing.

@milzo Thanks for the time and pics really good help for those who are looking into a new radiator. By the way, how do you like it? do you see any difference with it or about same thing?

Also, from reading in here I learned that running Uranium plugs and high octane fuel it burns really hot, so I've started using low octane fuel and it kinda seems to be doing a little better.

And I'm not putting Super Atv down for their product, Is just me kind of disappointed that it performs like stock radiator.