25" tall holeshot SXS's compared to 26" ATR's
---
just picked up 2 Holeshot SXS 25x11x12 tires today from UTVCRAP. i mounted one up and they are exactly what i was wanting. a wider flat tread on the ground.
compared to my 26x10x12 Holeshot ATR's.
ATR's weigh 24.2 lbs (1 year of racing on them some tread wear) and they are 25 3/4" tall with 5psi on my 8" wide wheels.
SXS's weigh 20.2 lbs and with 5psi on the same wheel they are 24" tall.
so if my theory works correctly my front wheel drive will engauge earlier and easier when racing with a 26" tire up front and a 24" tall tire out back. who knows i guess i will be testing to see what explodes or works well.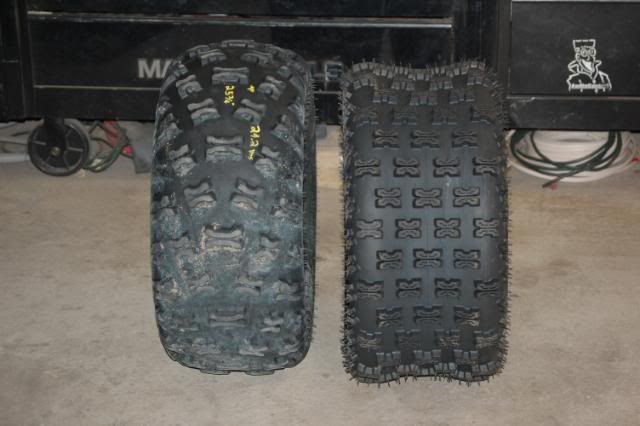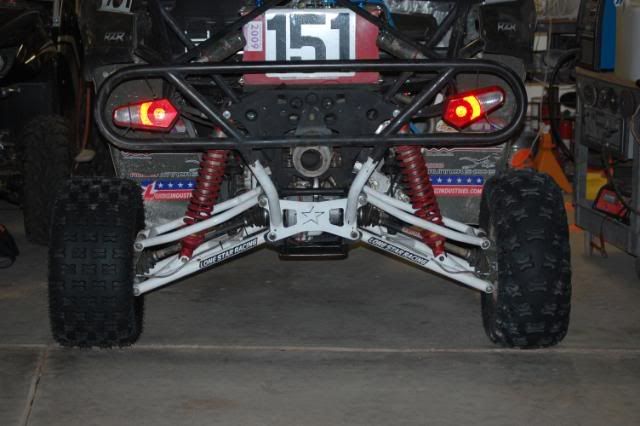 Re: 25" tall holeshot SXS's compared to 26" ATR's
---
Just installed the S x S Holeshots, 9 front 11 rear, 25x12's. Also picked up a NEW set of Motosport Alloy Patriot Wheels 12x7. Total package REALLY changed the look and FEEL of the old RZR. Matt at ATVOUTFITTERS was the greatest, answering many,many questions AND giving some assistance when UPS misdirected 1 of the 2 boxes.
THANK YOU VERY MUCH Matt and if anyone needs tires & rims, he is definately the person to talk with,
---