Official Site Vendor
My RZR: 2009
Member #1505
Join Date: Mar 2008
Posts: 587
Feedback Score: 1 reviews
(
0
)
Snow Plow push tube/mount ideas?
---
so I picked up a pretty heavy duty 60" plow blade for my RZR that a friend made for his ATV, and I used to use my 04 Sportsman to plow with but I wanna use the RZR and I sold the old quad. Anyways, the quad had a push tube that pushed the snow with the trailer ball at the back of the machine, and a home made heavy duty hinge to only let the push tube and blade move up and down, not flop out to the side, worked AWESOME. Now I want to do something similar to the RZR but the receiver looksa lot too weak for something like this with heavy snow and possible impacts from hitting the curb. I will be making a gusset plate for back there to beef it up, but will this method be okay or is there another easy yet heavy duty home made method I could be using instead?
The way I want to do it would be good, I would just drive over the tube, hook up the clasp on the tube to the ball and put in a pin at the front, but I'm worried it wont handle it as well as my old girl did. Heres an old pic of the quad before I went nuts with the mods...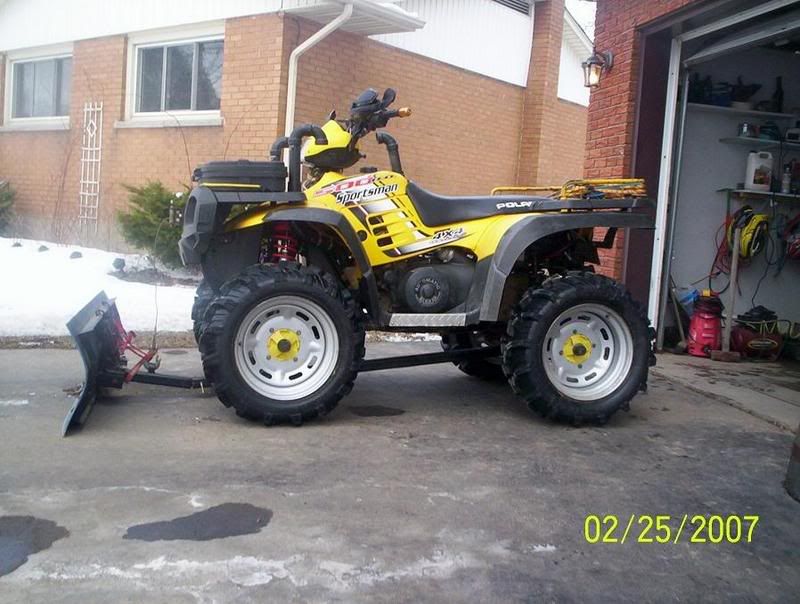 In this one, you can see the clasp idea and if you look under the center of the front, you can see the big hinge too.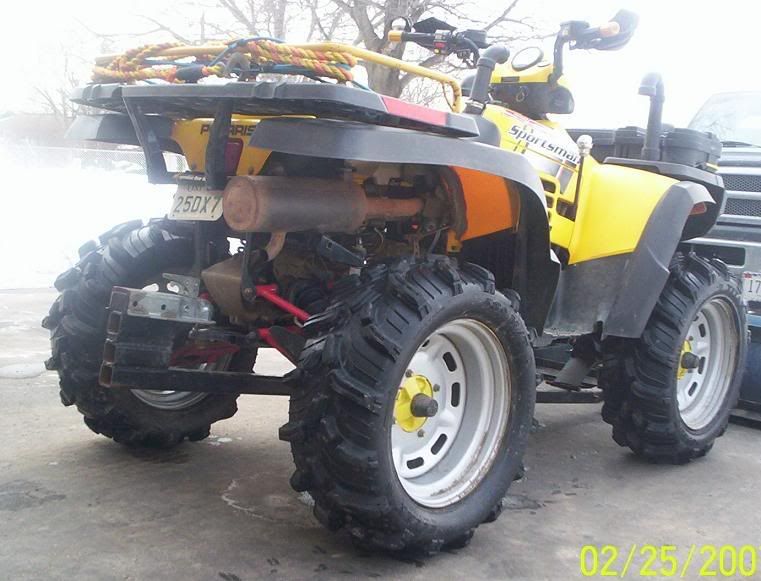 Official Site Vendor
My RZR: 2009
Member #1505
Join Date: Mar 2008
Posts: 587
Feedback Score: 1 reviews
(
0
)
Re: Snow Plow push tube/mount ideas?
---
bump, anything at all LOL...